1. Login to your control panel and click the email newsletter icon.

2. Click the New Newsletter icon.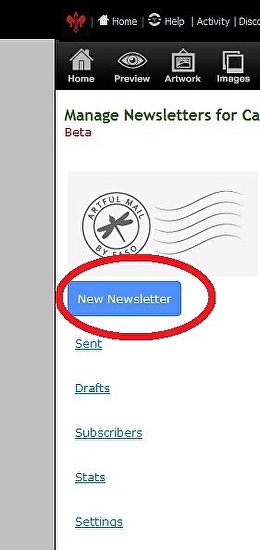 3. At this point, if you'd like a quick demonstration of how Artful Mail 2.0 works, click the video link.

4. Otherwise, select a template.
You can always start with Template 1 and add content blocks for text, images, buttons, social media links, etc., to your liking.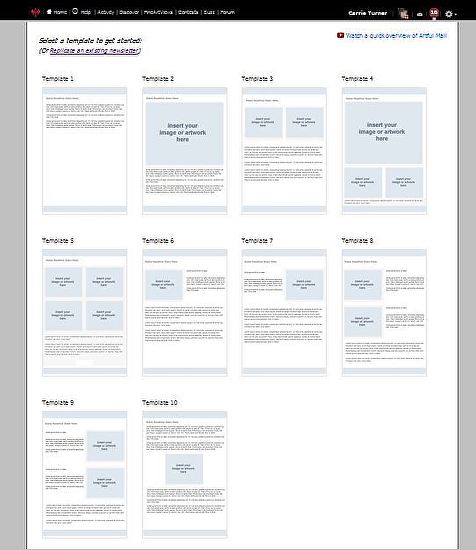 5. Begin creating your newsletter. You can change the color palette, add or remove text and images, drag and drop content, and see a preview of your newsletter.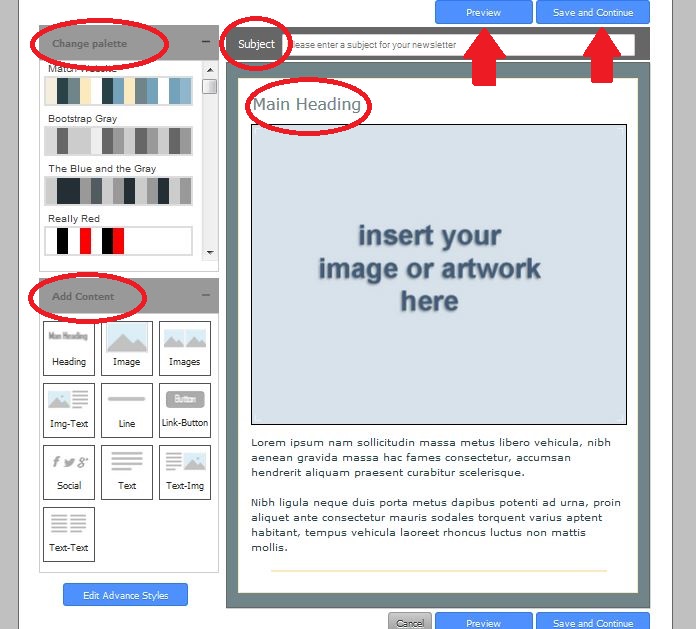 6. Save your changes. A test will be sent to you for your review. Then, you can either make more edits or you can send the newsletter.
NOTE: You will receive the Merged version of the test (which is a combination of HTML and Text versions) which is what your subscribers receive (unless they signed up for the Text version which is very rare these days).
2 Responses to How to Start a Newsletter with Artful Mail 2.0