This is part 4 in a series of posts on the FASO iPhone app. Read part 1, part 2, and part 3 if you need a refresher on this.
Art slideshows let you easily show your artwork to prospective collectors anywhere and anytime. And creating art slideshows on your iPhone is easy.
1. Tap on "Offline Slideshows" from the main screen of the FASO iPhone app.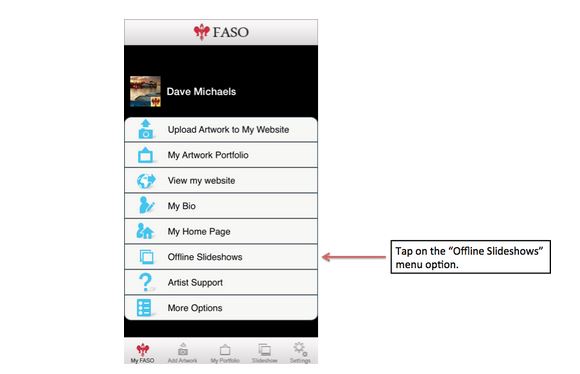 2. Tap on the "+" button to add a new SlideShow.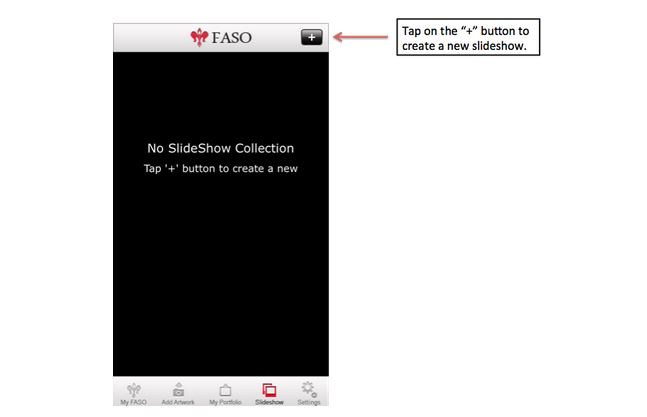 3. A dialog box will appear. Enter a name for your new slideshow and then tap the "OK" button.
4. Your new slideshow should now show up on the slideshow list page. Tap on it to go the "Edit Slideshow' screen.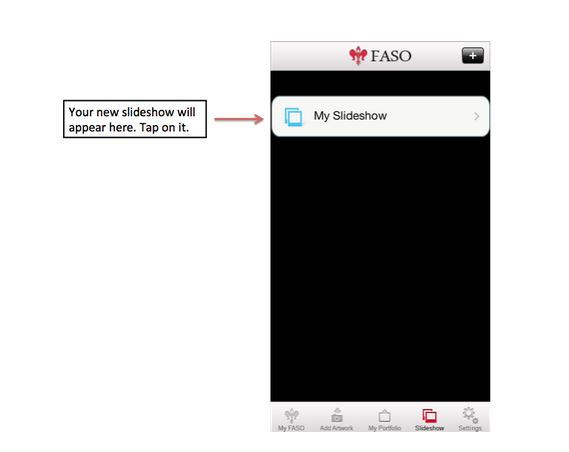 5. Tap on the "Add Images" menu in the "Edit Slideshow" screen.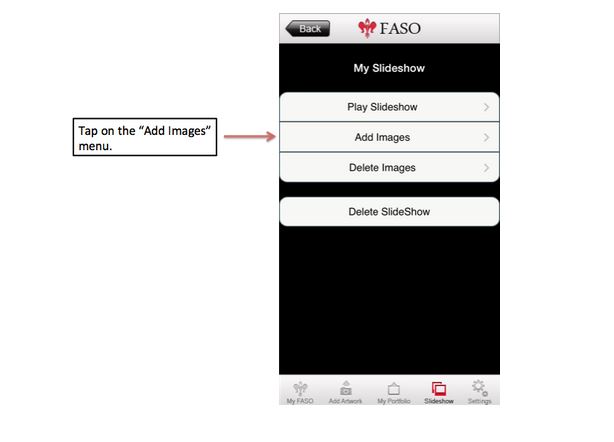 6. You will see a menu listing all your artwork collections, as well as an option to view your entire portfolio of artwork. Tap on the appropriate collection, or tap on the "All Art Work" menu. (Not familiar with collections? Click here to learn more.)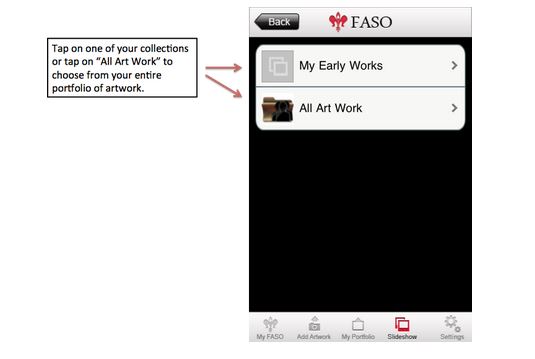 7. Tap one or more artwork images to add them to your slideshow. When you tap on a image, a blue checkbox will appear to indicate that it has been selected. You can also tap on an image that you've already selected to remove it from your slideshow. The order that you tap on the pictures will dictate their order in your slideshow (i.e. the first image that you tap on will be the first image in your slideshow, the second image you tap on will be second image in your slideshow, etc.)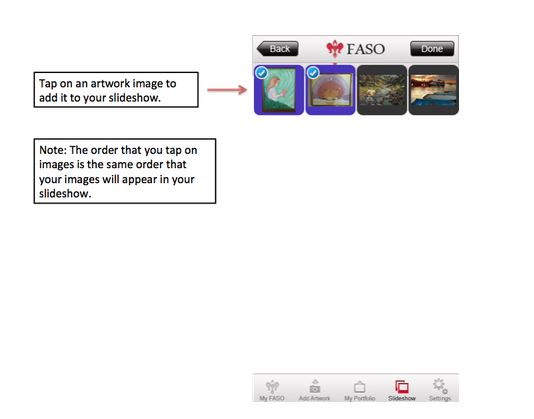 8. Tap on the "Done" button when you are done adding images to your slideshow.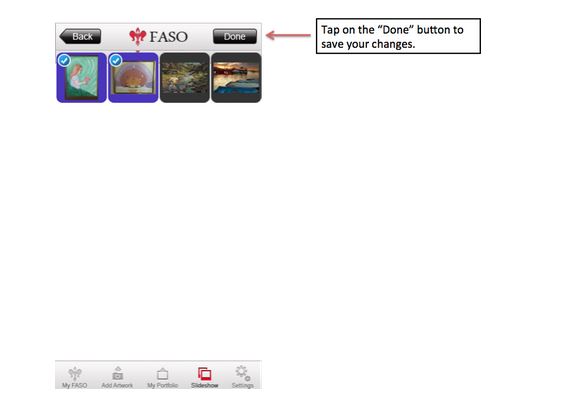 9. You've successfully created your first art slideshow. Tap on the "+" button to create another slideshow or tap on the "My FASO" menu to return to the FASO iPhone app main screen.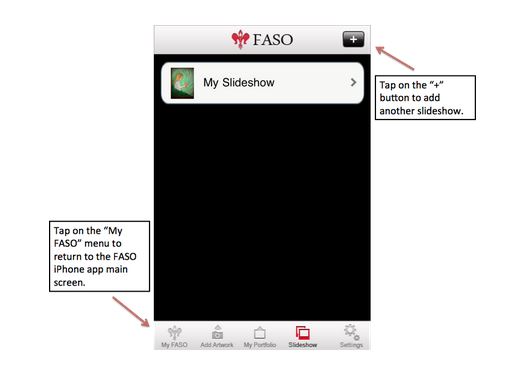 Congratulations! You just learned how to create an art slideshow on your iPhone. Here are a few other items that you should consider doing next. Click on any of these items for detailed step-by-step instructions.