This is article 3 in a series of articles about using your iPhone to upload artwork to your FASO site. If you need a refresher or missed the first two posts, you can see them here:
How to Download the FASO iPhone App
How to Upload an Existing Picture of Your Artwork to FASO With Your iPhone
1. Tap on "Upload Artwork to My Website" on the FASO iPhone app main page.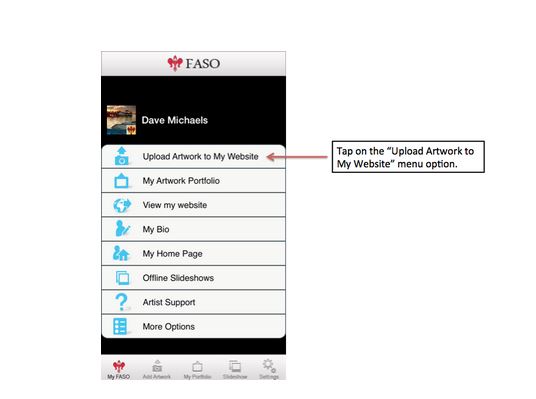 2. Tap on "From Camera".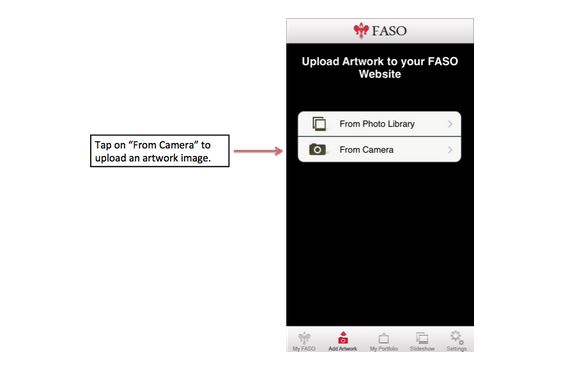 3. Take a picture from your iPhone using the iPhone camera.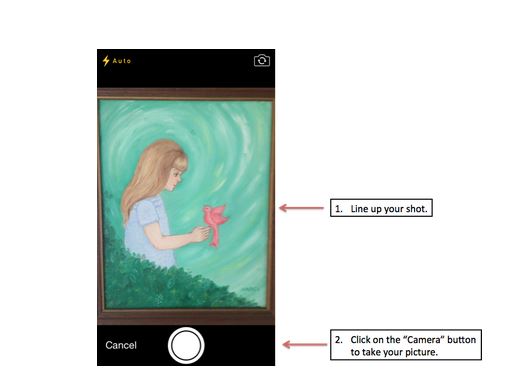 4. If the picture looks good, tap on the "Use" button. If not, tap on the "Retake" button to retake the picture.
5. After reviewing your picture, tap on the "Next" button.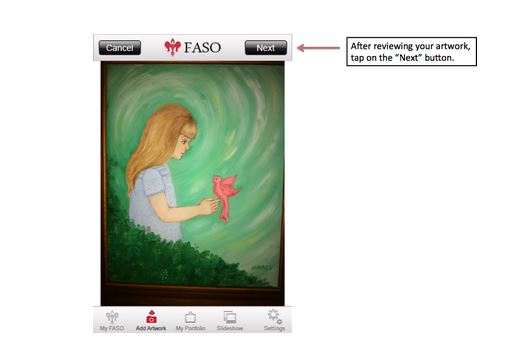 6. Name your artwork and fill in other details like its price, size, year created and medium.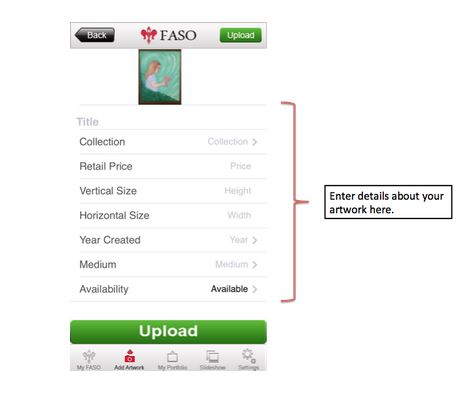 7. Tap on the "Upload" button.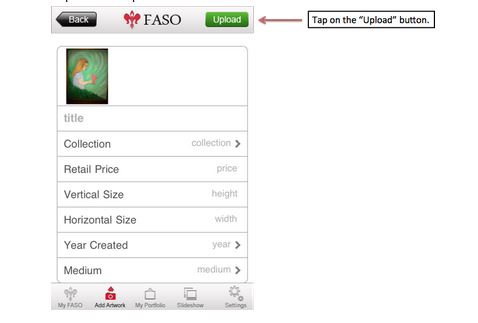 8. You'll see a confirmation dialog appear indicating that your artwork was successfully uploaded. Tap on the "OK" button.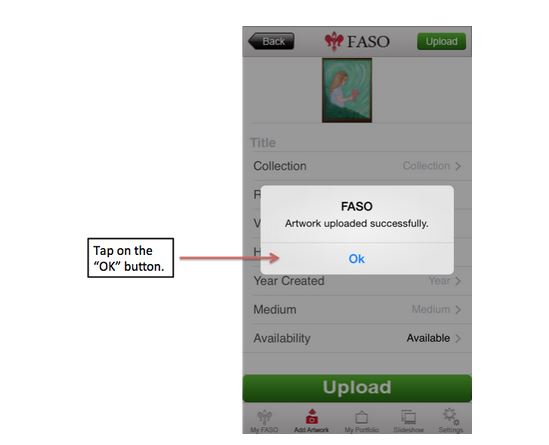 9. You've successfully uploaded your artwork to FASO. Tap on "From Camera" to take another photo and upload it to FASO. Or tap on the "My FASO" menu to return to the main FASO iPhone app screen.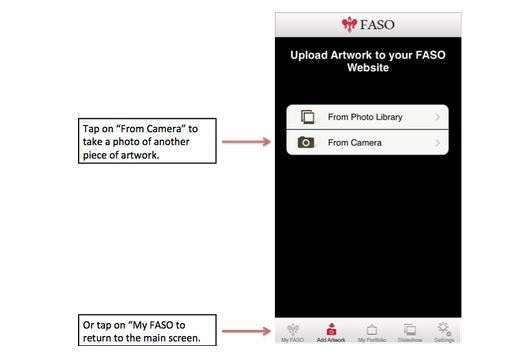 Congratulations! You just learned how to take a new picture and upload it to FASO using your iPhone. Here are a few other items that you should consider doing next. Click on any of these items for detailed step-by-step instructions.