This article is by Carrie Turner, editor of FineArtViews. During her tenure as editor, FineArtViews has been mentioned or referenced by The Huffington Post, MLive, WorldNetDaily (WND), artnet, COMPANY, American Artist Magazine, ArtBizBlog, The Abundant Artist, EmptyEasel and many other publications and blogs. FASO Featured Artists (FFA) is a regular blog series on FineArtViews. Art critic Brian Sherwin is a consultant for the FFA series. The FFA selections are featured prominently on the FineArtViews newsletter -- and are shared with over 26,587+ subscribers. You can read about other recent FASO Featured Artists by clicking here.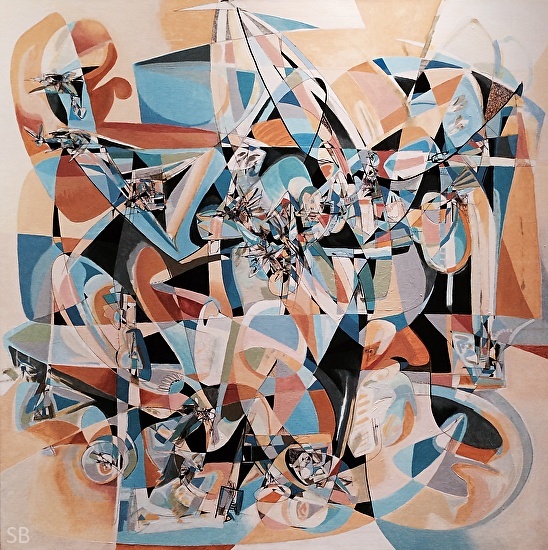 Deconstruct It by artist Seth Benzel
(Mixed media on Canvas)
Artist Seth Benzel utilizes various painting and mixed media techniques in order to create awe-inspiring abstract paintings. He describes his painting style as Abstract Deconstructionism. Concerning his work, Seth stated, "My intention stems from a desire to challenge the viewer, deny the mistake, and value the mark within a new, conceptual context...while drawing from other movements throughout art history."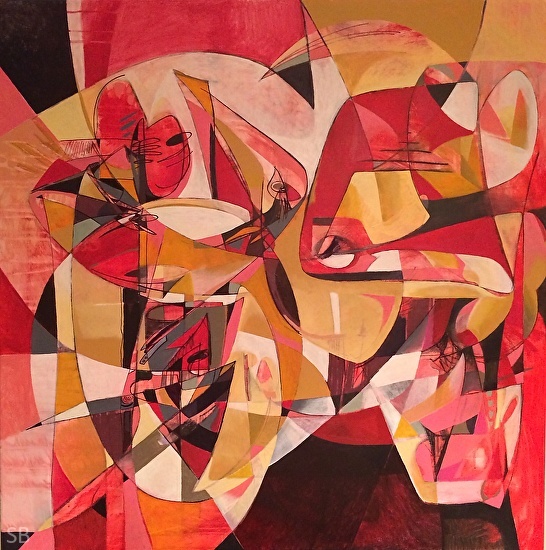 Red Muse by artist Seth Benzel
(Acrylic on Canvas)
Artist Seth Benzel's paintings are known for conveying a sense of energy and movement. He once offered the following statement about this aspect of his process: "The movement comes together so that it reads both complete -- yet undecided -- and open for interpretation. Abstraction provides solace... that nothing is preordained. A painting should remain 'living', and viewed differently, without the possibility of finality."
Art critic Brian Sherwin, Editor of The Art Edge, commented on Seth Benzel's abstract paintings. Sherwin said, "I find the energetic quality of Seth Benzel's paintings to be most intriguing. Each painting offers a bombardment of visual information -- a swirl of possibilities that beckon viewers to build upon their own interpretations. Seth has established a connection with great art movements of the past... all while breaking ground in the present."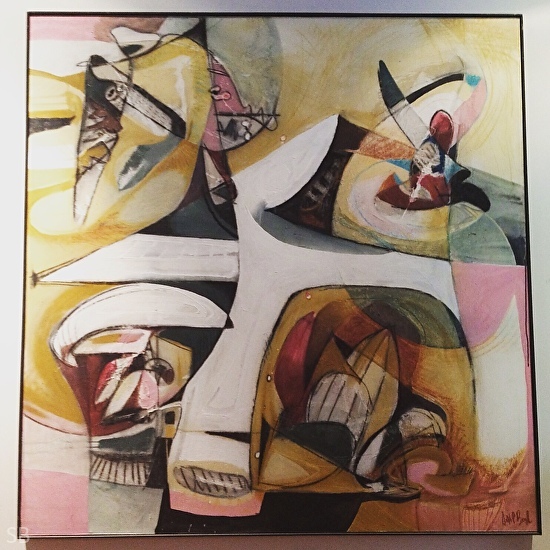 Desert I by artist Seth Benzel
(Mixed media on Canvas)
You can learn more about artist Seth Benzel by visiting www.sbenzel75.faso.com.