This article is by Carrie Turner, editor of FineArtViews. During her tenure as editor, FineArtViews has been mentioned or referenced by The Huffington Post, MLive, WorldNetDaily (WND), artnet, COMPANY, American Artist Magazine, ArtBizBlog, The Abundant Artist, EmptyEasel and many other publications and blogs. FASO Featured Artists (FFA) is a regular blog series on FineArtViews. Art critic Brian Sherwin is a consultant for the FFA series. The FFA selections are featured prominently on the FineArtViews newsletter -- and are shared with over 25,540+ subscribers. You can read about other recent FASO Featured Artists by clicking here.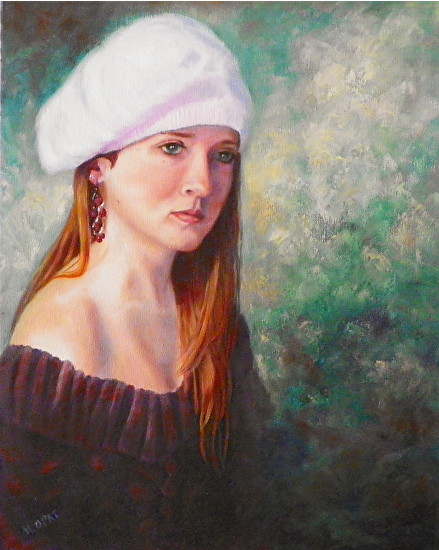 Pink Hat by artist Mary Opat
(Oil on Canvas)
Artist Mary Opat is known for exploring a range of subjects in her studio. We feel that her charming portraits of people and animals stand out. Additionally, Mary creates beautiful landscape and cityscape paintings. She is known for her mural paintings as well.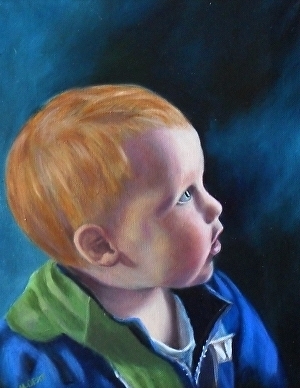 Brayden by artist Mary Opat
(Oil on Canvas)
Mary Opat offered some thoughts about her life as an artist, stating, "The artistic journey is life-long. The variety of subject matter, style, and medium is never-ending. Currently I'm concentrating on figurative and portrait work as well as various other subjects in oil. I have completed several public murals and welcome custom paintings on commission. I continue to learn from my artist friends and take frequent workshops in an effort to keep my work fresh and ever improving."
Art critic Brian Sherwin, Editor of The Art Edge, commented on Opat's portrait paintings, saying, "As Carrie Turner noted, artist Mary Opat has created a number of charming portraits of people and animals. Her portraits and figurative works are a joy to view. In a sense, Mary captures moments caught in time… moments that reveal experiences that most of us can relate to in some manner. These works are a visual play on the joy that is life."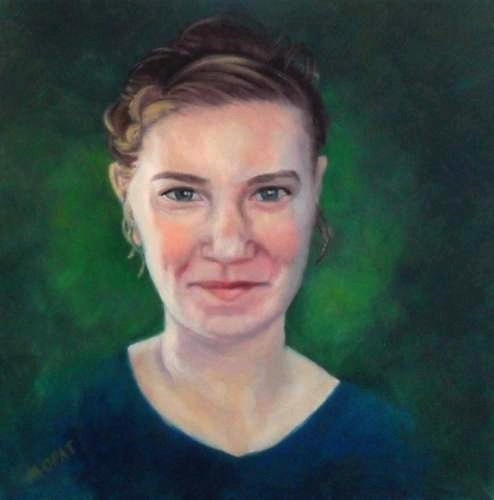 Portrait of Alexis by artist Mary Opat
(Oil on Canvas)
You can learn more about artist Mary Opat and her work by visiting www.maryopat.com.