This post is from our Informed Collector newsletter. If you would like to receive daily briefs about today's finest artists, visit InformedCollector.com for your free subscription.
Informed Collector Recommends:

Lorraine Valentiner
TODAY:
Thursday, June 5, 2014

Stunning scenery captured with lush texture and color - simply gorgeous.
---
---
Focal Point: Lorraine Valentiner
Visit Lorraine Valentiner's Canvoo Focal Point on the web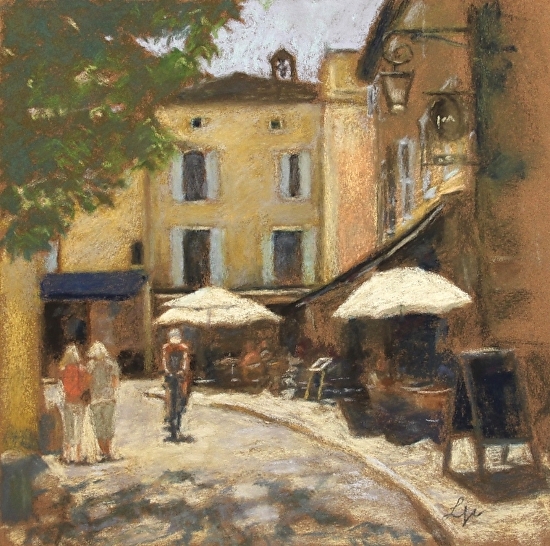 Stunning scenery captured with lush texture and color - simply gorgeous.

- Informed Collector



Quick Facts about Lorraine Valentiner:

* Year Born: 1959

* Pastel Paintings

* Landscapes and still life

* Price Range: $100.00 - $600.00

* Main Website: http://lorrainevalentinerart.com

---
Artworks by Lorraine Valentiner:
---
The Artist Says:


I am fascinated by the effects of light in a scene. In my painting I strive to capture and share the moment that inspired me.


---

Other Web Pages with info about Lorraine Valentiner

Lorraine Valentiner's Main Artist Website


---
Overview: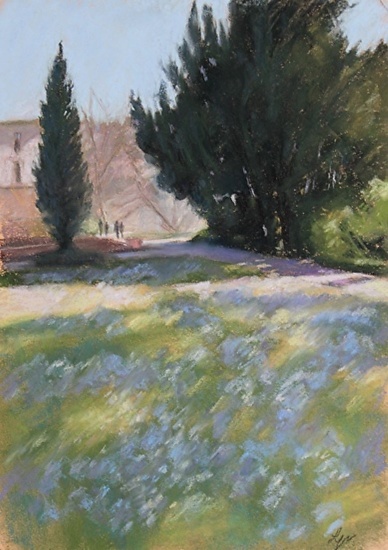 Early Spring in the Palmengarten

Frühling im Palmengarten


---
Biography

I discovered the versatility of pastels during art classes at school. I loved their texture and vibrant colours and would paint whenever I had the chance, mainly portraits and still life. Then, years later, during a trip along the Nile in Egypt, I found my inspiration. I was struck by the intense light, the gorgeous colours and the stunning scenery. I couldn't wait to get those impressions down on paper.

Since then I have focused on painting landscapes. I continue to be fascinated by the effects of light and colours in a scene. When I paint my goal is to capture and share the moment that inspired me. I find inspiration everywhere, be it the local scenery in Germany where I now live, or during my travels to France, Italy and my native England.

For me pastels are the perfect medium for conveying mood, atmosphere and light in a scene. I hope my painting conveys to you the "happy moment" that I experienced.

Über mich

Ich habe die Vielfältigkeit von Pastellfarben schon im Kunstunterricht an der Schule entdeckt. Schon damals liebte ich ihre Beschaffenheit und kräftigen Farben und malte mit ihnen wann immer sich die Gelegenheit bot - zu dem Zeitpunkt hauptsächlich Portraits und Stillleben. Dann, viele Jahre später, wurde ich während einer Kreuzfahrt auf dem Nil erneut inspiriert. Ich war beeindruckt von dem intensiven Licht, den herrlichen Farben und der atemberaubenden Landschaft. Ich konnte es kaum erwarten diese Eindrücke auf Papier zu bringen.

Seitdem habe ich mich hauptsächlich auf Landschaftsmalerei konzentriert. Nach wie vor bin ich beeindruckt von Lichteffekten und Farben auf ein Motiv. Mein Ziel beim Malen ist es meine Eindrucke einzufangen und zu teilen. Die Inspiration dafür erhalte ich sowohl hier am Taunus, wo ich jetzt lebe, oder auf meinen Reisen durch Frankfreich, Italien und meiner Heimat, England.

Die Pastellmalerei ist für mich das perfekte Medium um die Stimmung, Atmosphäre und das Licht eines Motivs zu vermitteln. Mein Wunsch ist es Ihnen die "glücklichen Momente", die ich erlebe, zu vermitteln.