This article is by Carrie Turner, editor of FineArtViews. During her tenure as editor, FineArtViews has been mentioned or referenced by The Huffington Post, MLive, WorldNetDaily (WND), artnet, COMPANY, American Artist Magazine, ArtBizBlog, The Abundant Artist, EmptyEasel and many other publications and blogs. FASO Featured Artists (FFA) is a regular blog series on FineArtViews. Art critic Brian Sherwin is a consultant for the FFA series. The FFA selections are featured prominently on the FineArtViews newsletter -- and are shared with over 25,507+ subscribers. You can read about other recent FASO Featured Artists by clicking here.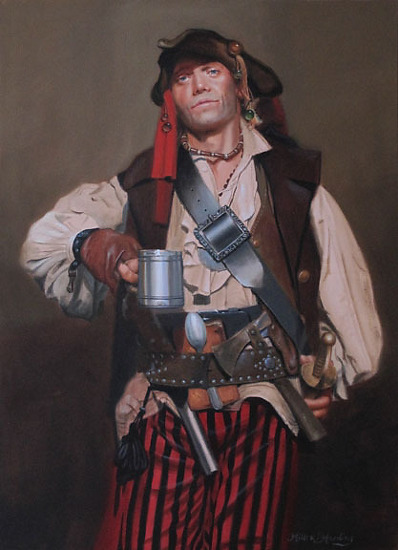 Dominic by artist Jean Miller Harding
(Oil on Canvas)
Artist Jean Miller Harding describes herself as a contemporary romantic realist. Jean's art is fueled by a solid dedication to the art of oil painting. Her work reveals an intense interest in the form and functioning of the human body. Furthermore, her work offers a sense of fantasy -- this aspect of her work is strengthened by the way in which she provides viewers with an open visual narrative.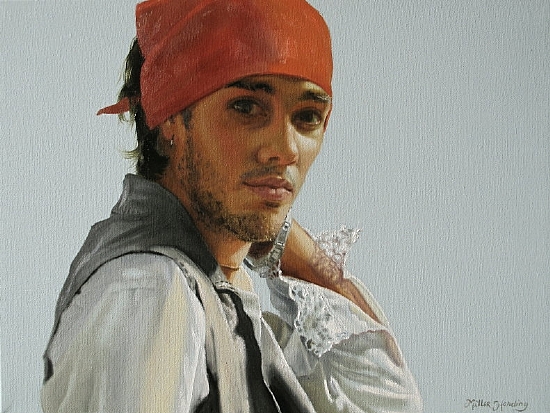 Paolo by artist Jean Miller Harding
(Oil on Canvas)
Jean has also established a reputation for being a highly skilled portrait painter. She notes that her career as a portrait artist was launched after she received a portrait commission in 1988. She studied portraiture with John Howard Sanden at the Portrait Institute in New York City. Additionally, she studied classical realism in Florence, Italy with Maestro Michael John Angel.
Art critic Brian Sherwin, Editor of The Art Edge, commented on artist Jean Miller Harding's art, stating, "Jean Miller Harding's work, when viewed collectively, invites us to enter a world of pirates and princes... a visual feast that is clearly inspired by past eras and the romantic imagery that defines them."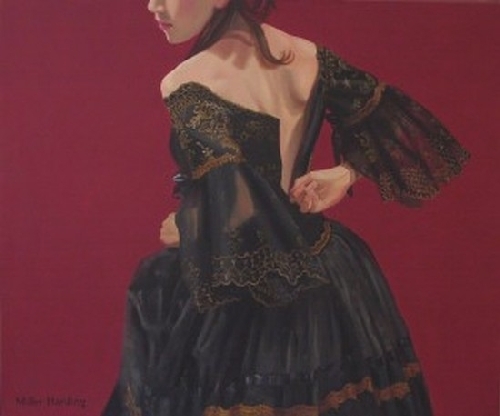 Sonata #1 by artist Jean Miller Harding
(Oil on Canvas)
Artist Jean Miller Harding is currently represented by Atlanta Art Gallery, Ingram Gallery, and The Collector's Gallery (click here for more gallery information). You can learn more about Jean Miller Harding and her art by visiting www.millerharding.com.