This article is by Carrie Turner, editor of FineArtViews. During her tenure as editor, FineArtViews has been mentioned or referenced by The Huffington Post, MLive, WorldNetDaily (WND), artnet, COMPANY, American Artist Magazine, ArtBizBlog, The Abundant Artist, EmptyEasel and many other publications and blogs. FASO Featured Artists (FFA) is a regular blog series on FineArtViews. Art critic Brian Sherwin is a consultant for the FFA series. The FFA selections are featured prominently on the FineArtViews newsletter -- and are shared with over 25,632+ subscribers. You can read about other recent FASO Featured Artists by clicking here.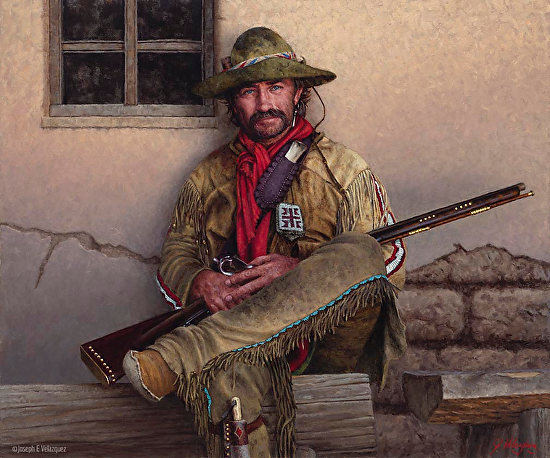 The Fort Provisioner by Joe Velázquez
Artist Joe Velázquez is deeply fascinated by the emergence of our nation. Joe's paintings explore the history of Mountain Men, Voyageurs and the northern Native American cultures. His dedication to visual story telling is marked by a passion for historical accuracy. However, Joe is quick to note that his paintings are more than the telling of a story. His paintings serve as a reminder of the fragility of the world and its people -- reminders of how quickly a way of life can change.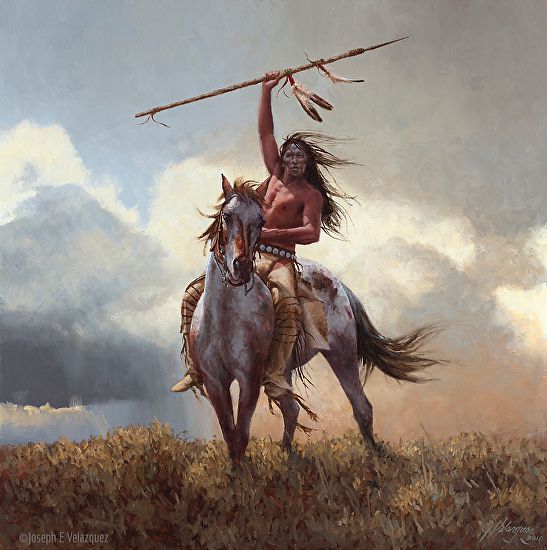 The Signal by Joe Velázquez
Joe describes himself as an avid student of history and his paintings are a result of hours of historical research. Joe notes that he gains insight from acclaimed experts from various fields of historical focus. Additionally, he visits historical sites and establishes close-relationships with re-enactors in order to further capture the accuracy of the lifestyles and periods depicted in his paintings.
Art critic Brian Sherwin offered some thoughts concerning artist Joe Velázquez, stating, "Joe Velázquez is clearly a skilled artist. He is also a scholar. His paintings bring history to life -- revealing the character and strength of a crucial period of history." Sherwin added, "The paintings I've viewed remind us of how far we have advanced. However, these works also reveal what we have lost. With that in mind, I feel a sense of sadness when viewing Joe's work... yet his work also shows the strength of the human spirit."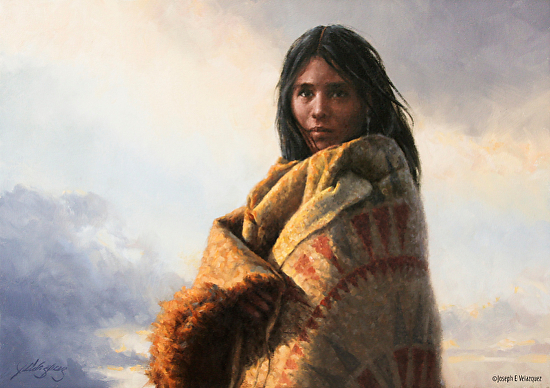 Spring Comes by Joe Velázquez
Artist Joe Velázquez is currently represented by Settlers West Galleries, Coeur d'Alene Galleries, and West Lives on Gallery (click here for more gallery information). You can learn more about Joe Velázquez and his art by visiting www.velazquezfineart.com.