This article is by Carrie Turner, editor of FineArtViews. During her tenure as editor, FineArtViews has been mentioned or referenced by The Huffington Post, MLive, WorldNetDaily (WND), artnet, COMPANY, American Artist Magazine, ArtBizBlog, The Abundant Artist, EmptyEasel and many other publications and blogs. FASO Featured Artists (FFA) is a regular blog series on FineArtViews. Art critic Brian Sherwin is a consultant for the FFA series. The FFA selections are featured prominently on the FineArtViews newsletter -- and are shared with over 25,321+ subscribers. You can read about other recent FASO Featured Artists by clicking here.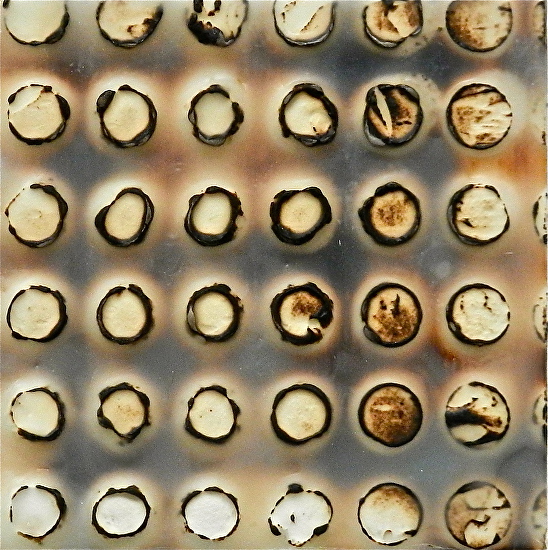 #288 by Sue Donaldson
(Encaustic on Wood)
Artist Sue Donaldson is known for exploring several directions with her art. For example, Sue often experiments with assemblage art, abstract painting, and encaustic techniques. Additionally, she has created a number of contemporary landscape paintings.
New Work: Untitled IX by Sue Donaldson
(Acrylic/Mixed Medium on Cloth)
Sue notes that her artistic choices and inspiration comes from things she loves. She draws inspiration from nature, shapes, people, color, travel and the never-ending search for her artistic voice. Concerning her artistic practice, Sue states, "As I create I come alive! My art is a synthesis of my personal feelings.". She adds, "The way I paint is my philosophy...my visual language."
Art critic Brian Sherwin commented on artist Sue Donaldson's art, remarking, "I appreciate Sue Donaldson's eclectic approach to art making. Sue offers viewers a treasure trove of visual pleasure -- be it a bombardment of experimental encaustic pieces or bold abstract paintings... there is something for everyone."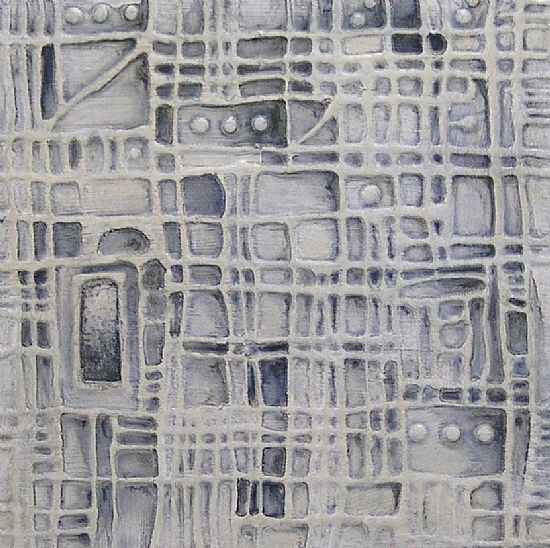 Extrusion: Grays by Sue Donaldson
(Acrylic)
Artist Sue Donaldson has been involved with Perimeter Arts Gallery, Bombshell Hair Shop Gallery, and The Art Car Museum (click here for further gallery / exhibit information). You can learn more about Sue Donaldson and her art by visiting www.suedonaldson.com.