This article is by Carrie Turner, editor of FineArtViews. During her tenure as editor, FineArtViews has been mentioned or referenced by The Huffington Post, MLive, WorldNetDaily (WND), artnet, COMPANY, American Artist Magazine, ArtBizBlog, The Abundant Artist, EmptyEasel and many other publications and blogs. FASO Featured Artists (FFA) is a regular blog series on FineArtViews. Art critic Brian Sherwin is a consultant for the FFA series. The FFA selections are featured prominently on the FineArtViews newsletter -- and are shared with over 25,171+ subscribers. You can read about other recent FASO Featured Artists by clicking here.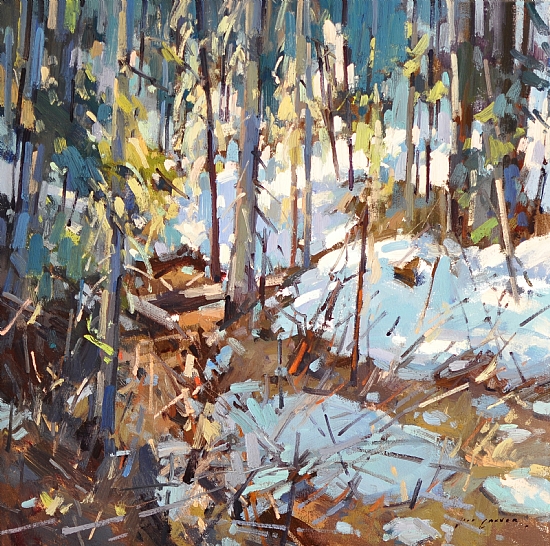 Chasing Snow by Jill Carver
(Oil)
Artist Jill Carver is known for creating painterly oil landscapes. Jill is a process focused painter -- she embraces the experience of painting. In other words, she is not overly interested in the finished work as a product - she is more interested in the knowledge and observation gained throughout the entire process of painting a piece. Jill notes that her landscape paintings walk a fine line between abstraction and realism.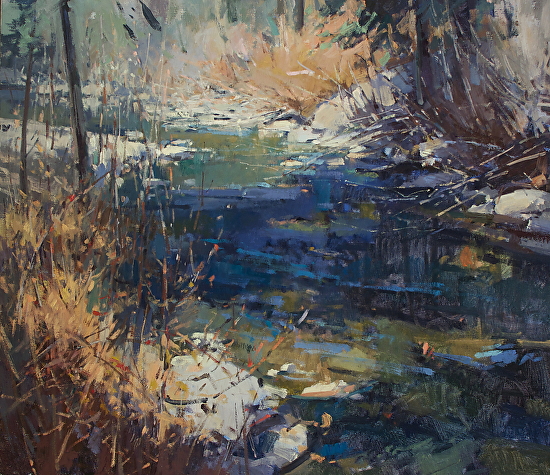 Meandering by Jill Carver
(Oil)
Concerning her landscape paintings, she has said, "Nature has provided me with a spiritual compass in life, and observing it and drawing it has always been, for me, the most rewarding way to honor that reverence." She adds, "I prefer to paint landscapes that I know intimately, since I believe that the knowledge gained through quiet observation and meditation is just as important as the actual application of paint to canvas."
Art critic Brian Sherwin commented on artist Jill Carver's landscape paintings, stating, "Jill Carver has described her work as a dance of tension between abstraction and realism. We are surrounded by forms of abstraction. Jill's landscape paintings remind us of how abstract the natural world is." Sherwin added, "One could say that Jill Carver's painting serve as a bridge... revealing the connection between abstraction and realism within the realm of painting."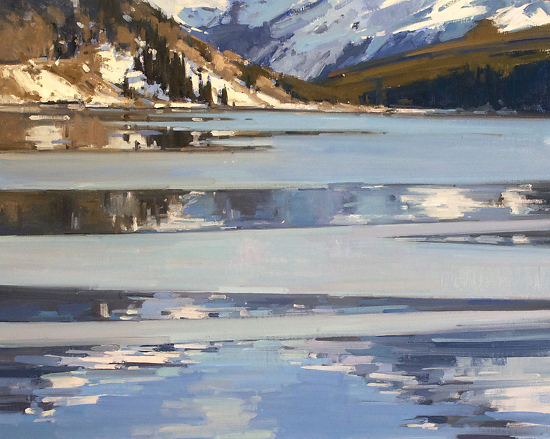 Inscribed by the Wind by Jill Carver
(Oil)
Artist Jill Carver is currently represented by Insight Gallery, OH-BE-JOYFUL Gallery, and The Mission Gallery. She is also involved with the Thunderbird Foundation. You can learn more about Jill Carver and her landscape paintings by visiting www.jillcarver.com.