This article is by Carrie Turner, editor of FineArtViews. During her tenure as editor, FineArtViews has been mentioned or referenced by The Huffington Post, MLive, WorldNetDaily (WND), artnet, COMPANY, American Artist Magazine, ArtBizBlog, The Abundant Artist, EmptyEasel and many other publications and blogs. FASO Featured Artists (FFA) is a regular blog series on FineArtViews. Art critic Brian Sherwin is a consultant for the FFA series. The FFA selections are featured prominently on the FineArtViews newsletter -- and are shared with over 24,187+ subscribers. You can read about other recent FASO Featured Artists by clicking here.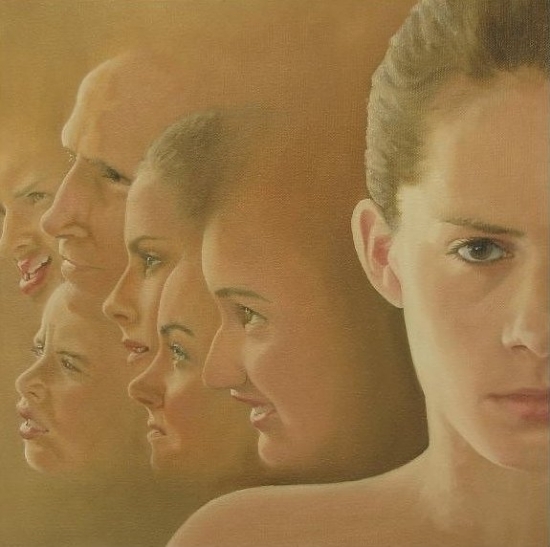 Face in the Crowd by Frankie Denton
(Oil on Canvas)
Artist Frankie Denton is a prolific painter. Frankie explores a variety of directions in her art studio – including portraits and outdoors scenes. Additionally, she has gained renown for her masterful still life paintings. Frankie is primarily an oil painter.
The Tomato Family #3: The Pig Family Kitchen by artist Frankie Denton
(Oil on Canvas)
Artist Frankie Denton has stated the following about her goals as a painter, "Ever since I learned to see, I have wanted to share the sights with other people. I paint so I can frame and "give away" the things I see." Frankie notes that she has experience working with a variety of art mediums – but prefers to concentrate on oil painting. She is drawn to still life painting 'captured' in a realistic style.
Art critic Brian Sherwin commented on artist Frankie Denton's paintings, saying, "With Frankie Denton we see masterful still life paintings come to life in an exciting -- and dare I say, delicious --way." Sherwin added, "Frankie is also highly skilled with portrait and figure painting. I was instantly drawn to Face in the Crowd. The portraits I observed reveal a delicate balance of bold realism and expressed emotion – capturing the spirit of her subjects."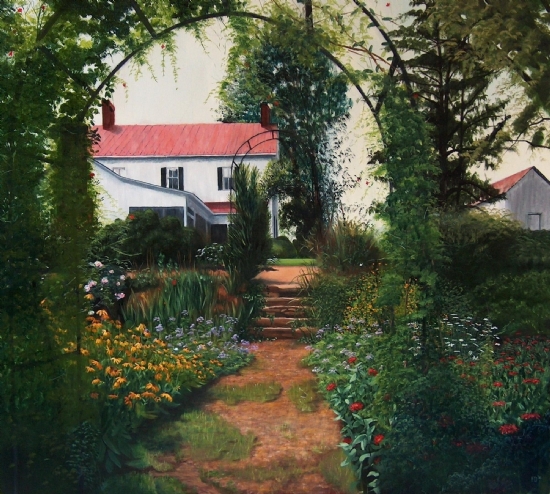 August by Frankie Denton
(Oil on Canvas)
Artist Frankie Denton has exhibited at the Spartanburg Art Museum. Click here for more information about past art exhibits involving Frankie Denton. You can learn more about Frankie Denton by visiting www.frankiedenton.com.