This article is by Carrie Turner, editor of FineArtViews. During her tenure as editor, FineArtViews has been mentioned or referenced by The Huffington Post, MLive, WorldNetDaily (WND), artnet, COMPANY, American Artist Magazine, ArtBizBlog, The Abundant Artist, EmptyEasel and many other publications and blogs. You should submit an article and share your views as a guest author by clicking here.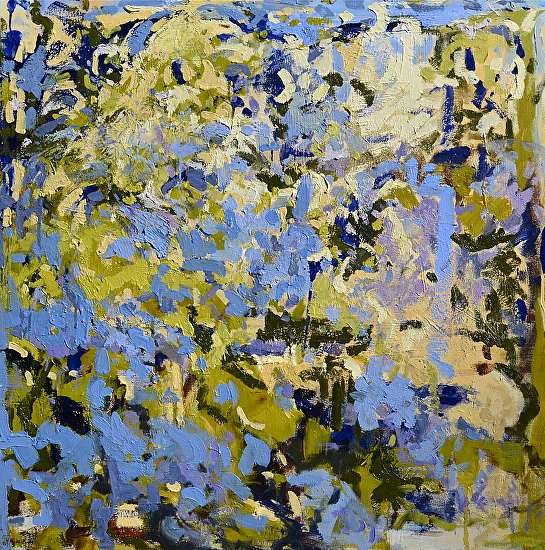 Nature's Bloom by Susan McAlister
(Oil and Wax on Canvas)
Artist Susan McAlister is known for creating bold landscape paintings. Susan embraces a dual approach to landscape painting in the sense that she paints both traditional landscapes and abstract landscapes. Both approaches reveal a strong connection to nature.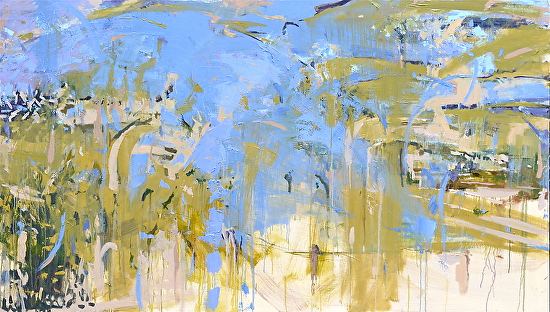 Territories & Tributaries by Susan McAlister
(Oil and Wax on Canvas)
Concerning her artwork, artist Susan McAlister has remarked, "I am exploring how landscape shifts our sense of identity. My paintings are discussions about place and land. How geography from our past is woven into our present. How the physical intertwines with the spiritual." She adds, "I've become increasingly interested in abstracting landscape as a way of luring the viewer into his or her own sense of place and experience."
Art critic Brian Sherwin commented on artist Susan McAlister's abstract landscape paintings, stating, "It has been suggested in the past that abstract painting is a progression of traditional landscape painting. With that in mind, Susan McAlister's abstract landscapes clearly reveal that connection." Sherwin added, "In a sense, Susan bridges the gap -- opening the possibilities for further exploration. Her abstract approach informs her traditional approach... and vice versa."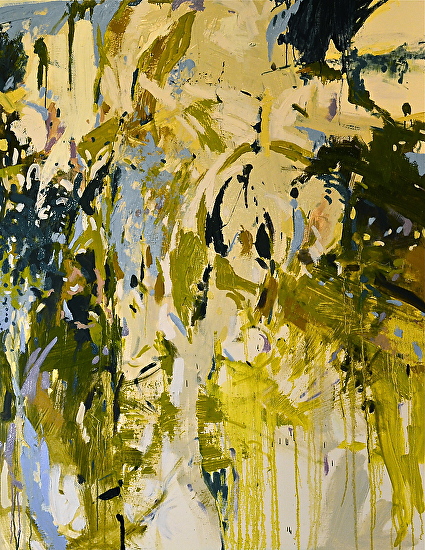 Winter Hedges by Susan McAlister
(Oil, Wax & Graphite on Canvas)
Artist Susan McAlister is currently represented by Claudia Heath Fine Art, Les Yeux du Monde, and Vision Gallery. You can learn more about Susan McAlister and her artwork by visiting www.susanmcalister.com.