This article is by Carrie Turner, editor of FineArtViews. During her tenure as editor, FineArtViews has been mentioned or referenced by The Huffington Post, WorldNetDaily (WND), artnet, COMPANY, American Artist Magazine, ArtBizBlog, The Abundant Artist, EmptyEasel and many other publications and blogs. You should submit an article and share your views as a guest author by clicking here.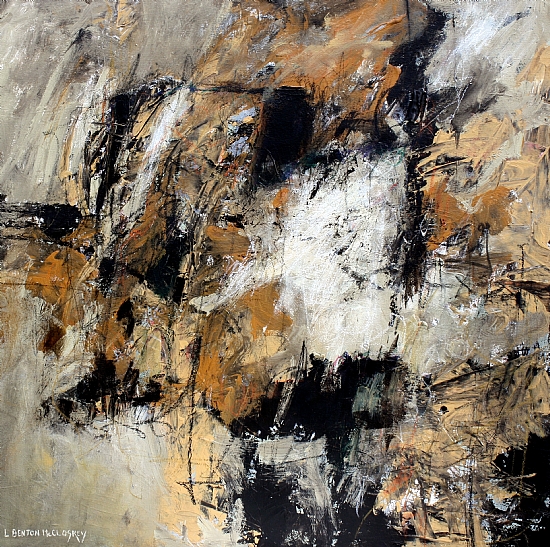 Convergence by Linda Benton McCloskey
Award-winning artist Linda Benton McCloskey states that she is influenced by the impulsive approach of the abstract expressionists. Concerning this influence, Benton McCloskey adds, "Discovering creative ways of expression and keeping traditional rules of painting out of the picture are priorities."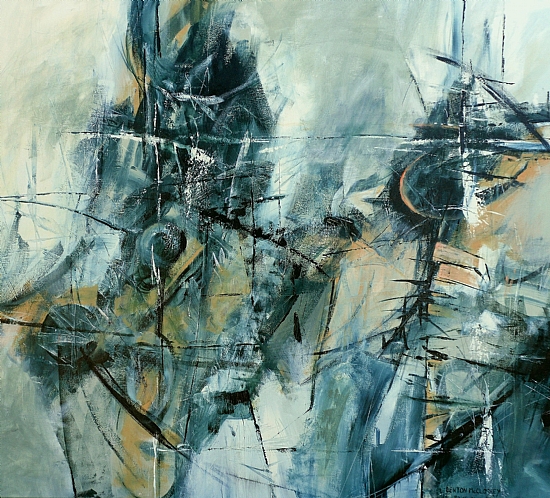 Dazzle by Linda Benton McCloskey
Linda Benton McCloskey works primarily with watermedia and encaustic. She is known for her use of texture and bold color. Her body of work, as a whole, is diverse. Concerning her process, Benton McCloskey has stated, "I begin a new work without a preconceived outcome in mind. I simply begin painting and then intuition, love, desire, and experience take over. When I am in this dream-like state, I give way to the process."
Art critic Brian Sherwin commented on Linda Benton McCloskey's artwork, stating, "I must admit that I'm a fan of artwork that involves a high level of intuition. I love raw marks... and the decisive choices that build upon them. Thus, I'm naturally drawn to Linda Benton McCloskey's work. Her marks are powerful. The energy contained in her marks pulls you in." Sherwin added, "These artworks are not just an interesting use of indiscriminate choice of methods... they are a visual force."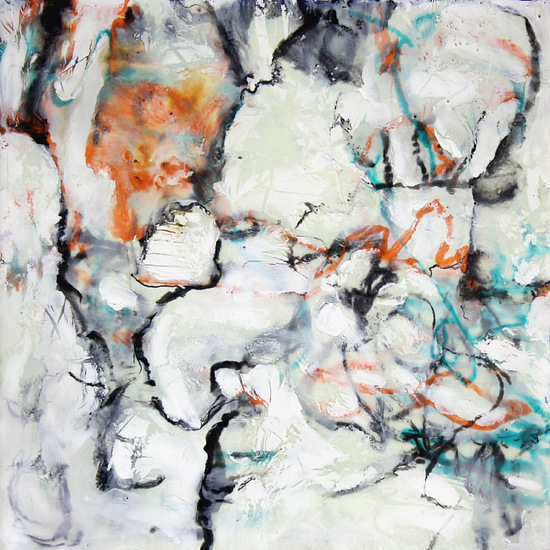 On Your Mark by Linda Benton McCloskey
Linda Benton McCloskey has been involved with art exhibits in association with the Society of Experimental Artists, the York Art Association, and the Mechanicsburg Art Center. Visit www.lindabentonmccloskey.com if you would like to learn more about artist Linda Benton McCloskey.