This article is by Carrie Turner, editor of FineArtViews. During her tenure as editor, FineArtViews has been mentioned or referenced by The Huffington Post, WorldNetDaily (WND), artnet, COMPANY, American Artist Magazine, ArtBizBlog, The Abundant Artist, EmptyEasel and many other publications and blogs. You should submit an article and share your views as a guest author by clicking here.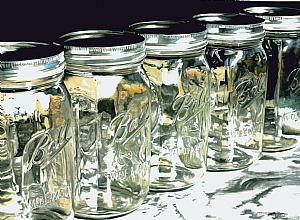 Anticipation by Carrie Waller
Carrie Waller is an award-winning watercolor artist. Waller has stated that she is on a quest to add beauty into the world by means of painting visually stunning works of art. Her watercolor paintings have been described as, "bold, vibrant and dramatic." We at FineArtViews agree.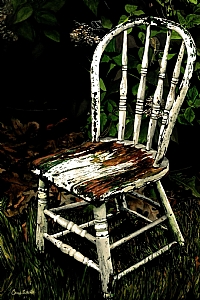 Reminiscence by Carrie Waller
Carrie Waller has stated that she likes to push the limits of watercolor. She accomplishes this feat by utilizing saturated, strong colors -- with a focus on detail. In a sense, Waller takes an ordinary scene or object and transforms it into an extraordinary work of art. It is not hard to understand why viewers marvel at her ability.
Art critic Brian Sherwin comment on Carrie Waller's watercolor paintings, stating, "Waller's attention to detail is remarkable. This level of realism is extremely difficult to achieve in watercolor." Sherwin added, "I've known artists who have explored watercolor for decades -- many will tell you that watercolor is one of the hardest forms of painting to master. This level of skill is rare."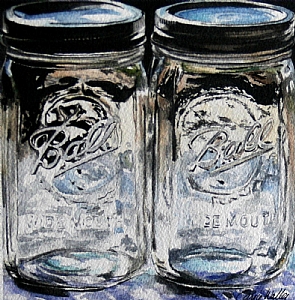 Can It by Carrie Waller
Carrie Waller has exhibited her watercolor paintings at the Abita Springs Museum, Montgomery Museum of Fine Art, and exhibits with the Louisiana Watercolor Society. Visit www.carriewallerfineart.com if you would like to learn more about artist Carrie Waller.