This post is from our Informed Collector newsletter. If you would like to receive daily briefs about today's finest artists, visit InformedCollector.com for your free subscription.
Informed Collector Recommends:

Debra LePage
TODAY:
Thursday, August 11, 2011

Organic themes come to life in these provocative watercolors.
---
---
---
Focal Point: Debra LePage
Visit Debra LePage's Canvoo Focal Point on the web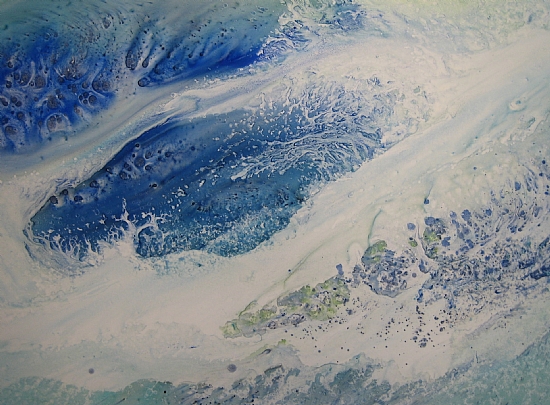 Organic themes come to life in these provocative watercolors.

- Informed Collector



---
---

Other Web Pages with info about Debra LePage

Debra LePage's Main Artist Website


---
Biography
Watercolor has been my medium of choice for the past 13 years. In progress, the "Ebb and Flow" series involves exploration of the flow of water to form organic images, shapes and textures with an evolutionary theme in mind. As in the natural world, water is the key element. The ebb and flow of the tides, patterns shared in nature and the human body are most intriguing and speak to the rhythm of life.

All of the paintings in the series are rendered on a substrate known as yupo. The smooth surface allows water and paint to flow and mix freely creating a feeling of motion and, often, surprise.

I maintain a studio in the historic Fine Arts Building in Chicago-a community of visual artists, musicians and other creative types. Open Studios are held the second Friday of every month from 5-9pm.