This post is by guest author, Kevin Mizner. This article has been edited and published with the author's permission. You should submit an article and share your views as a guest author by clicking here. We've promoted this post to feature status because it provides great value to the FineArtViews community. If you want your blog posts listed in the FineArtViews newsletter with the possibility of being republished to our 14,000+ subscribers, consider blogging with FASO Artist Websites. This author's views are entirely his own and may not always reflect the views of BoldBrush, Inc.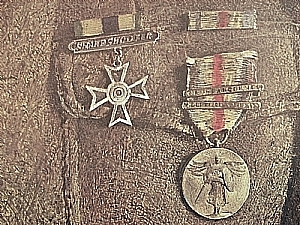 Warning: The wearing of steel-toed boots is recommended for the reading of this blog. We can not be responsible for any discomfort from toes being stepped on. Thank you.
We all know that the number one rule in art is, "There are no rules". There are, however, axioms, tenets, general suggestions, standard way of doing things, my way, and what the hell are you thinking? One of the non-rules is, "you can't learn to draw from copying photographs". I agree. Copying them only gives one a thin veneer of reality. So, put those polaroids away and go copy an old master's painting! Another accepted non-rule, but would be a rule if it were open for a vote, is "do not put all the details in your painting in focus". I know I stand the risk of sounding like the self-taught, totally ignorant hack that I am, but I have to ask-- why?
The argument behind not having everything in focus goes like this: The human eye does not see everything in focus at the same time. While we're looking at an object, everything else in it's periphery loses detail. Thus, we should make our paintings with the point of interest having the highest amount of detail, and everything else with a lesser amount because that's how our eyes see. As a matter of fact, having everything in sharp focus is the mark of an amateur. Or so says Virgil Elliott, the writer of Traditional Oil Painting. I love that book. Of all the art books I own, it's one of only three that I keep with me in the studio. (The others are John Carlson's book on landscape painting, and Rockwell on Rockwell). In fairness to Mr. Elliott, I've seen that opinion from a whole lot of other artists too.
But here's why I question that (Oh, no! It's not a) rule. I want my paintings to be very realistic, so why shouldn't I make everything as accurate as I can, then let the eye of the viewers see it as it would the real thing? In other words, should I paint the way the eye interprets the scene, or let the eye interpret the scene in the painting? Now, a disclaimer: I am certainly aware of hard and soft edges, and I'm not saying that everything should have a hard edge. What I'm asking is why can't I paint everything with the same level of realism and detail? Let me show you a few examples of what I'm thinking about.
At the top of the page is a detail from one of my all-time favorite Andrew Wyeth paintings, The Patriot.
I stood for hours in front of this painting when I saw it at the Farnsworth Museum in Rockland, Maine. What I love about this painting is the exquisite detail Wyeth gave everything. If Wyeth only wanted the focus to be on the face of his subject, he could have merely indicated the medals and buttons on the uniform. Instead, everything is in such sharp focus that you can read the inscription on the medals. Wyeth isn't telling you, "Look only at what I want you to see," he's letting your eyes do the work. When I look at the subject's face, I don't see the medals in focus at all. My eyes interpret this painting in the same manner as if this gentleman was sitting in front of me.
Another of my favorite Wyeth's is Weathered Side.
This is not a great reproduction of the painting, but again, look at the degree of focus he gave every element in this scene. The composition leads your eye into and up the side of the Olsen House in Cushing, Maine, but each object is sharply rendered. The window panes high up on the house are as crisply realized as the bucket at your feet. The clapboards are not a mass of color, but as detailed as the shingles beside you. Wyeth didn't paint this the way our eyes see it, he painted it the way it is. We do the rest.
Now let's look at Jean-Leone Gerome:
Yes, there are soft and hard edges here, but look at the way he portrays the tile over on the extreme right edge. Keeping in mind the change in light and corresponding values, the detail is as clear as the closer tiles on the left. Again, Gerome let's our eyes wander wherever we want over this image, he's not dictating what is important. His composition does that. I like that in a painting.
I know that the idea of a central focus point comes from the great landscape artists like Constable, and later with the Impressionist and, of course, John Singer Sargent, and it shows in many modern paintings today. I truly like that style of painting. And I sure know I'm no Andrew Wyeth or Jean-Leon Gerome! I'm old school I guess, but to me, I just don't see the Devil in those details.
----------------------------------------
Editor's Note: You can view the original post on Kevin's blog.