This post is from our Informed Collector newsletter. If you would like to receive daily briefs about today's finest artists, visit InformedCollector.com for your free subscription.
Informed Collector Recommends:

David Kessler
TODAY:
Thursday, March 24, 2011

Emotional releases expressed with colors, patterns, and swirls that feel like profound 'Ah Ha' moments.
---
COLLECTOR ALERT
Purple Passion
by David Kessler (shown below) was selected as Finalist - Outstanding Abstract in the January 2011 BoldBrush Painting Competition.
---
Focal Point: David Kessler
Visit David Kessler's Canvoo Focal Point on the web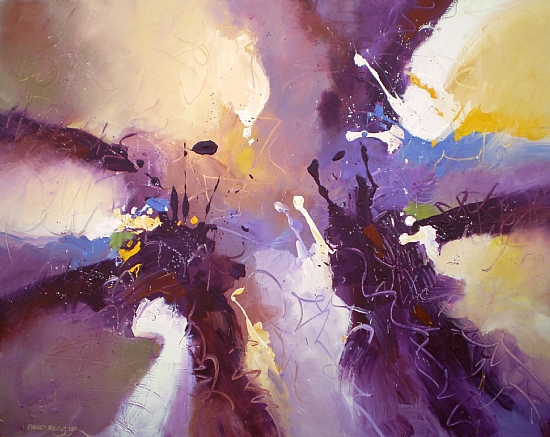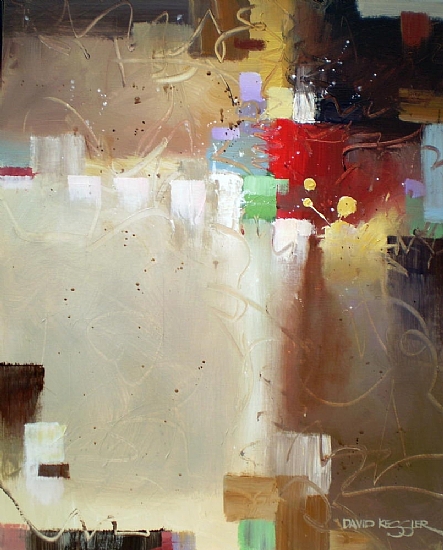 Emotional releases expressed with colors, patterns, and swirls that feel like profound 'Ah Ha' moments.

- Informed Collector



---
---

Other Web Pages with info about David Kessler

David Kessler's Main Artist Website



---
Biography

David M. Kessler is an award-winning contemporary artist working in both watercolor and acrylic media whose painting journey began in 1991.

His paintings are marked by bright colors, bold compositions, dynamic movement and expressive brushwork.

These bold, dynamic paintings have been shown in numerous solo and group exhibitions and are housed in corporate collections in North Carolina and private collections throughout the United States.


Watercolors

"Utilizing the elements of design, I begin each watercolor with a composition and value pattern study, using the subject only as a starting point for the composition. From this I then paint with colors right from the tube using the spontaneity of the medium to create a fresh, immediate, colorful response to my impressions of the subject matter. This loose approach renders contemporary paintings that glow with the glory of watercolor".


Acrylic Abstracts

"My approach to these lively compositions allows tremendous freedom in creativity and personal expression with no fear of failure. The canvas is approached with an open mind and no pre-conceived ideas of what will develop. Armed only with the design elements of line, shape, color, value, and texture, paint is applied quickly with intuition and spontaneity. Splashes of color and expressively charged brushstrokes are the result of responding to the energy of the moment. The thrill of exploration and risk taking awakens the senses so that as the work speaks I can respond with all of my focus following the painting where it leads."


"I paint abstracts because they allow the viewer to be the interpreter of the work. Each person brings his or her own experiences, vision and meaning to each piece to make it uniquely their own.


Testimonials

Hi David,

Let's see what can I say - LOVE IT LOVE IT LOVE IT. I'm so excited to have your paintings in our home - every one is so outstanding - I find myself just staring at them. Just to think that without the internet we would never have found you and your beautiful works of art.

Diane, York, PA


David,

We love it!

My husband David and I decided that "Riverside" is our gift to each other for our 35th wedding anniversary, which we celebrated last week. I feel that it is our privilege to be the "caretakers" of this piece of art. For me, it represents the shorelines of the Yeoprim River and Yeoprim Creek, the bodies of water that surround my childhood home.

Again, thank you for making this purchase possible for us. Should you feel like a parent giving up a child for adoption, I assure you "Riverside" will be lovingly treasured.

Anne, Chapel Hill, NC