This post is from our Informed Collector newsletter. If you would like to receive daily briefs about today's finest artists, visit InformedCollector.com for your free subscription.


Informed Collector Recommends:
J.M. Brodrick



---
---
Focal Point: J.M. Brodrick
Visit J.M. Brodrick's Canvoo Focal Point on the web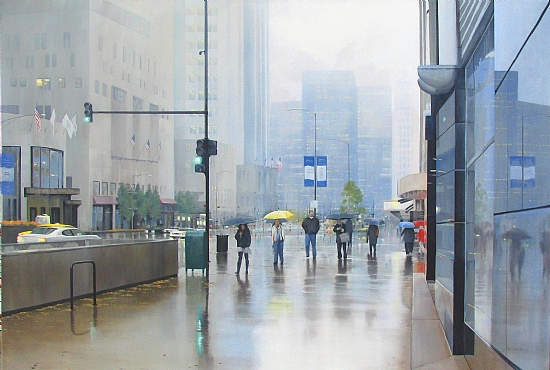 Polished and classy work that resonates with a peaceful, gentle atmosphere.

- Informed Collector


Quick Facts about J.M. Brodrick:
* Year Born: 1954
* Price Range: $300.00 - $20,000.00
* Main Website:
http://www.jmbrodrick.com
---
---
Other Web Pages with info about J.M. Brodrick
J.M. Brodrick's Main Artist Website
---
Biography
Brodrick's paintings are in numerous corporate collections in the United States and Europe including: Atlantic Richfield Corporation, the embassy of the Russian Federation in Washington D.C., and the State of Alaska with a twenty- six foot painting at the Fairbanks International Airport.
Brodrick studied painting and classical music in her youth and received her first scholarship at the age of 13. Her Grandmother, who was a professional artist in Helsinki Finland, guided her love of the arts. She grew up in a working artist environment. "My Grandmother helped me connect with other artists and shape me at an early age to express myself with painting" says Brodrick. By the age of 18 it was clear to her that she needed to devote all of her talents to painting, however still maintains a deep passion for classical music and opera. In the 1977 she moved to Fairbanks Alaska where the rugged lifestyle and freedom of the open country inspired her to further develop her artistic talents. Brodrick now lives in Oregon and is surrounded by the beauty of the Pacific Northwest.