Informed Collector Recommends:
Zachery Elletson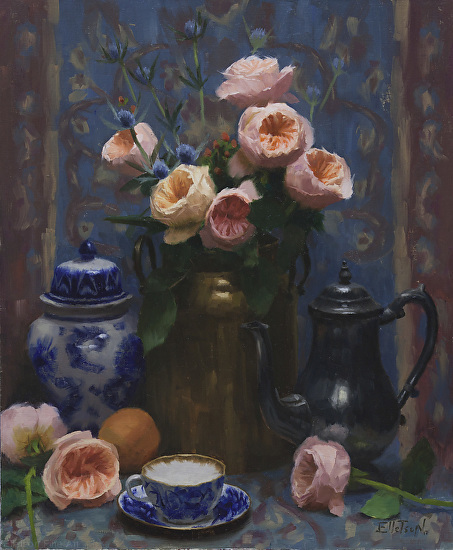 Oil 24 x 20
Delicate Things by Zachery Elletson was selected as FAV 15% in the July 2017 BoldBrush Painting Competition.
Biography
From an early age Zac had a knack for creativity, always drawing and constructing on paper or building for hours with Legos. His aptitude for drawing blossomed when he started copying Calvin & Hobbes comic strips and drawing them from memory. His curiosity and independent nature grew with age, teaching himself to play drums, guitar, skateboarding, and snowboarding. He didn't start taking art seriously until his mid twenties.
From 2009 to 2012, he sacrificed all other interests to study intensely with representational painter Jonathan Hardesty in the 19th century Atelier method of drawing & painting. Zac's approach to painting is grounded in the principles of the late 19th century representational masters, while also being influenced by contemporary artists, techniques, and subjects. He constantly strives for excellence in his work,believing that art reaches it's highest form with a combination of high skill, personal vision, and idealized form.
Born and raised in Montana, he has always had a deep respect for nature, and seeks to show his appreciation for it through his work. Standing on a firm ground of time tested techniques has enabled Zac to create proficient work while continuing evolve and grow as an artist. Zac currently resides in Scottsdale, Arizona enjoying what the diverse landscape has to offer.