This post is by Clint Watson, former art gallery owner/director/salesperson and founder of FineArtViews. You should follow Clint on Twitter here or sign up for his newsletter here.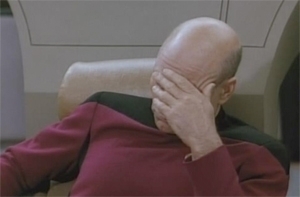 The biggest mistake I see on most artist websites is not providing a way for the visitor to sign up for a newsletter.


When artists cancel their FASO account, I send each artist a personal email asking for the address of their new web site. You see, I collect art and I want to be able to keep up with many of these artists.

Many of the artists who respond tell me that they love FASO and don't have a new website. The ones who respond this way are usually simply focusing on other areas of life and have decided to forego an art website for the time being. It humbles me that they take the time to assure me that, when they put their art back online, that they'll return to FASO.

Others, who are still actively showing art online, but have decided that FASO is not for them, often do respond with a URL to their new website address. And when I visit those sites, the first thing I look for is a way to subscribe to a newsletter. After all, I'm not going to sit at my computer and browse hundreds of art sites a day. I want the artist to let me know when they have new artwork for me to view.

And here's the shocking part: almost none of these sites have any way to sign up for a newsletter.

Why?

Maybe a newsletter seems too daunting to set up. [1]

Maybe the new website hosting company doesn't make it simple enough. [2]

Maybe they just haven't gotten around to it yet. [3]

Whatever the reason, it's a big mistake. There are people like me who want to follow you, and if you don't give us a simple action to take on your website.....we'll leave.

I often give it one last ditch try: Since unlike other collectors visiting these artists' sites, I do have their direct email address, I reply to the artists whose works I particularly enjoy and ask them if they have an email newsletter and let them know that I'd like to be on it. And even when I go to the trouble to beg these artists to add me to a newsletter list...they don't. I have yet to receive even one newsletter from any artist in this group. [4]

Multiply that mistake dozens of times over and you're costing yourself, over your career's lifetime, thousands of dollars in sales (if not more). Make this mistake enough times and perhaps it will even cost you having an art career at all.

Please, please remember that Sharing Art Enriches Life... and one of the simplest ways to do that is with an email newsletter.


Sincerely,

Clint Watson
BoldBrush Founder, Software Craftsman and Art Fanatic

PS - You can sign up for my email newsletter here. :-)


----------
Footnotes:

[1] It's not difficult to set up an email newsletter. Sign up for MailChimp, Constant Contact, or Campaign Monitor (or our ArtfulMail - what we use to manage this newsletter, available for FASO customers)

[2] FASO sites all include an email newsletter sign-up enabled by default.

[3] Seriously, don't wait to setup your email newsletter when setting up a new website. You can add a sign-up form in minutes. You can always figure out what to write about later. (Hint - if you don't have anything to write about - at least send alerts when you have new art on the site - that's mostly what we want to see anyway).

[4] I have yet to receive even one that I've ASKED for. It's still spam to send a newsletter to someone who did not request it, so please don't add me to your newsletter list based on this article. I'll sign up for the ones that I want....if you'll give me a way.
-----------------------------------------------
Editor's note:
Today's post is an updated version from a few years ago, but we're republishing it again today because it's still a timely and very relevant message. Enjoy.