This post is by Dave Geada, a strategic adviser to FASO and a marketing expert with over 20 years of experience in brand management, product marketing and product management. Through his consulting company, DBS Marketing, Dave helps technology companies develop valuable insights into their customers and what matters most to them. Then he helps turn these insights into marketing and product strategies that drive sales. As a regular contributor to this newsletter, Dave helps explain latest trends in online marketing and how artists can tap into these trends to help boost their art sales.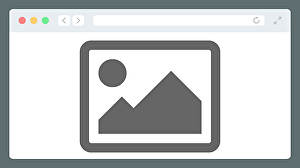 So let's say that you've invested a lot of time and effort getting visitors to come to your website. Perhaps you've even put many of the suggestions in our video series into action. But in spite of all this traffic, you're just not seeing any online sales. Here are the three most common false conclusions that artists in this situation often arrive at. All three can have a fatal impact on your art career:
I must be attracting the wrong visitors. It's really easy to feel this way and to fall into the trap of doing a lot of costly experimentation to try and attract the "right" type of visitors.

My prices must be too high. Artists that jump to this conclusion immediately drop their prices to try and drum up sales, only to find that the sales don't materialize. And now they're stuck with lower prices and alienated collectors who feel like they've paid too much.

My art must not be good enough. This one is an easy trap to fall into, and perhaps the most dangerous of the three. Once an artist is robbed of their confidence in this way, it's very hard to bounce back.
Before you jump to these conclusions, please consider this. Most of the time when you find yourself in the situation where you have a steady stream of traffic coming to your website and few sales, the issue is not with your visitors. The issue has to do with your artwork pages. That's right. You're artwork pages are not doing what they are supposed to be doing, and with just a few changes you can turn that traffic into more art sales.

Before we get into the specifics of how to do this, let's discuss some important background information that will help you understand why the approach I am about to share with you is so effective.
The 99% Rule. As you may recall from our first Two Minute Art Marketing video, 99% of the time when a collector comes to your website they are not ready to buy. We call this The 99% Rule. The trick is to keep in touch with those collectors until they are ready to buy. If you do this well, you'll almost guarantee that when they are ready to buy, they'll buy from you.

Collectors buy stories. You heard me right. Collectors don't just buy art, they also buy the stories behind the art. If you're not telling your story effectively, then you are losing art sales every day.

Videos increase art sales. People of all ages prefer video content to reading. And data shows that videos help increase sales of all sorts, including art sales. For example, a study of online fashion retailers showed that those using videos saw a 134% improvement in sales.
So now that I've shared this background information, let's talk about how to structure the perfect artwork page to boost your art sales. I'll assume that you have a header and a footer on your website. The following is what should live between your header and footer on all your artwork pages.
Start with the title of your artwork. This will help reassure visitors that they've landed on the right page.

Include a hi-res image of your artwork. Make sure that it's big enough to fill most of the vertical space on the screen.

Include some copy that describes the physical characteristics of your artwork. At a minimum, include the size of your artwork, the medium and the substrate.

Include the price of your artwork. I know some artists feel uncomfortable publishing their prices, but here's the thing. If you don't publish your prices, collectors will just not buy your art online.

Include a "Buy This Artwork" button just below your artwork image. It should take your visitors straight to a shopping cart where they can buy immediately.

Include a paragraph or two that describes the background story behind your artwork. Tell visitors how you conceived of the artwork, what you were trying to accomplish creatively, and what it means to you personally. The more details that you provide, the better. Most importantly, make sure that you write this description in the third person. When you write in the third person, you're forced to refer to yourself by name which will helps with your search engine rankings. It also lends a voice of authority to your writing that will help convince buyers to purchase your art.

Include a video of you talking about your artwork. In fact, it can just be a video of you next to your artwork reading the description that you included above. Whatever you decide to record, keep your video to between 1-2 minutes long.

And finally, include a newsletter signup form below your video. Remember, 99% of the time collectors aren't ready to buy. But by giving them an easy way to sign up for your newsletter, you can keep in contact with them until they are ready to buy.
Here's a map of this page structure to help you better visualize what I'm describing:
Well, there you have it. By following this straightforward approach to structuring your artwork pages you'll be twice as likely to sell your art online whenever you come across that 1% of collectors who are ready to buy. And you'll also be keeping in touch with the 99% of collectors who aren't ready yet, helping ensure that when the time comes they'll buy from you.

By the way, I'd be remiss if I didn't mention that the strategies that we just discussed are incredibly easy to accomplish in FASO. I highly suggest that you give us a try, because it will make implementing this structure across all of your artwork pages so much easier. As a special incentive, we'll even help you move your website to FASO for free when you sign up for year on our Gold Plan. Just click on the button below to get started.