This post is by Jack White, regular contributing writer for FineArtViews. Jack has enjoyed a forty-one year career as a successful fulltime artist and author. He has written for Professional Artist Magazine for 14 years and has six art marketing books published. In 1976 Jack was named the Official Artist of Texas. He has mentored hundreds of artists around the world. Jack authored seven Art Marketing books. The first, "Mystery of Making It", describes how he taught Mikki to paint and has sold over six million dollars worth of her art.
Shortly after deciding to become an artist, I realized the work I was doing would not sell. I quickly came to the conclusion it could take two or three years to master the craft of making oil paintings that connected with buyers. I was almost thirty eight, dead broke with a sickly wife and three small kids. I had to SELL. After two months without a hint of selling any of my 'dazzling' oils, it became clear what I was doing was going to get us evicted.
In college, I had helped an elderly sign painter, cleaning his brushes and carrying his supplies. I watched him lay lots of gold leaf signs, learning the process in doing so. Remembering that experience, I came up with a concept to make art by applying gold leaf on the backside of glass. By adapting my medium and style, I immediately began to make art folks wanted to buy. Without that switch you would not know my name. I give credit to God for dropping the idea into my head.
That was 1970. After inventing the gold leaf process, my sales began to soar. The first one came on Valentine's Day for $10; by Christmas I had sold over $43,000 worth of my new gold leaf on glass. This was 1970's money. The second year selling the gold leaf art, I passed the $100,000 mark. Within six years, the Texas Congress voted me the Official State Artist and a major city named a small lane Jack White Street.
Looking back, I know if I had not adapted I would have ended up selling shoes or driving a truck. My willingness to adjust saved my art career, providing me with an obscene amount of income. However, I grew tired of people calling my gold leaf a gimmick, even though it was. So at the end of 1978, I set the gold leaf process aside to learn to paint in oils. If I may say so, I became above average as an oil painter. Since I'm from Texas some of you may think I'm bragging, but I speak the truth.
When I began teaching Mikki to paint, we decided equine art would be perfect for her. She had owned horses all of her life and illustrated three equine medical books. I grew up a cowboy. She knew every bone and muscle of a horse's anatomy, I could read their mood. Sales were okay and several magazines did articles on her equine art. Her work graced the cover of seven or eight publications. We visited at least forty horse ranches photographing various breeds. In short, we became equine experts. We attended the Virginia Gold Cup Steeplechase, Three Day Rolex Event and the Kentucky Derby, where we spent a week on the back stretch. The publisher of Equine Images asked her to do a series of short stories for their magazine. I ghost wrote the articles and they were very well received. The Museum of the Horse at the Kentucky Horse Park in Lexington commissioned Mikki to do a portrait of the great Secretariat. Accolades abounded but sales stagnated.
Shortly after this, my right arm was injured in an automobile accident so I was trying to learn to paint left handed. I was splashing big bold, brightly colored flowers on the canvas while Mikki was struggling to paint an equine portrait. Even if people don't know much about horses, they recognize if the anatomy is incorrect. I suggested she have some fun painting one of the California Missions we had visited. It turned out pretty nice so we sent it to her gallery; they sold the mission painting out of the box. The gallery owner wanted more missions with flowers. After selling ten of the garden pieces and not one horse, I suggested it was time to adapt. We put the horses out to pasture. Mikki's career soared.
The decision to change was the wisest move we ever made with her career. In almost no time, Mikki was selling more than she could produce. Her galleries were thrilled with the new voice and strong colors. We had no problem finding additional gallery representation with the new work.
I often wonder where we would be if she had not been courageous enough to adapt. When the economy went into the tank about six years ago, Mikki made another change. Instead of painting giant show stoppers, she adapted, producing suitcase paintings. These are small pieces a client can carry home on an airplane. She makes sure the galleries have a couple of major show stoppers for their walls; the large paintings help to sell the 'little gems'.
Last summer, I suffered a mild stroke. With the quick thinking of Mikki, I was at one of the top stroke centers in the country within fifteen minutes. The only lasting side effect is I lost vision in my right eye. In order to write, I enlarge all text to 16 point bold on an extra-large computer monitor. It looks like a small television. I adapted the size of the text to be able to continue to write. A wise person once said, "Where there is a will there is a way." This is true if you are willing to adapt. As evidence I have attached information on my latest book, ABRAHAM LINCOLN, His Dark Side Exposed. The cover is a portrait I painted shortly before I stopped doing easel work. I feel this is my best book so far. The book I'm currently working on, Apostle Paul, will be out this spring.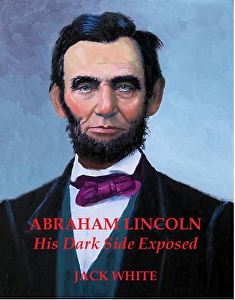 This is my suggestion, take an afternoon and examine your current marketing plan. Is your art connecting with enough clients? The truth is if your work doesn't emotionally connect with a large swath of people then you can't expect to have success. We have to make things people want to own. It drives me up the wall to hear artists saying, "No one is going tell me what to make." With that attitude you are programmed to fail.
Look at your prices. I have been helping a twenty-three year old female artist. She began to sell and immediately raised her prices. Sales ceased the moment she increased them. $1,200 is a tad high for an 8x10 by an unknown, novice painter. She adapted in the wrong direction. Someone gave her unsound advice.
I teach, "Price your work to sell." Each time a painting sells, we need to paint a replacement piece. We only learn to paint by painting. The more you sell the more you must produce. A wise master artist once told me, "Jack, let clients pay you to learn to paint." His rule was only raise prices when people are buying more than you can produce.
Consider making changes to your framing. If you paint watercolors that have to be framed under glass, switch to an aqua board that requires no protective covering. Art under glass is the most difficult to sell. Remember, oils are the top sellers of all the mediums. Pencil and pastels are harder.
All successful artists have adapted somewhere along their career path. Looking back, I realize I made several adjustments along the way. I rode the litho print horse into the ground and then focused on selling oils. Mikki tried giclees but soon found clients would rather have originals.
I know one artist who switched to painted post cards. She can paint ten an hour at $25 each. She is selling all she can produce, so if my math is correct, she is earning $250 an hour.
We have been putting more effort into marketing on social media with nice results. So instead of hanging your head down, find a way to ADAPT. Be inventive, you are making a product to sell. Think of ways to make your art connect with buyers at a price they can afford.
Your Art Deserves Attention and FASO Can Help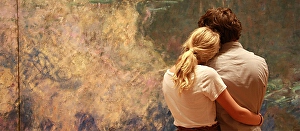 Get started today and we'll share your art with 50,000 art lovers tomorrow.