As artists, some of you take to marketing your art like ducks to water and others of you, well... you don't. Whether it's lack of knowing where to begin or just a flat dislike of doing something that takes time away from the creation of your art, it doesn't matter - you all know to be successful in the sale of your art, some form of marketing has to take place.
FASO knows this and understands there are a million places to begin and the overwhelm can practically paralyze an artist into doing nothing at all. That's why we do little things to help. Take for instance, our Artist Directory. Anyone going to the main FASO website can easily click on our artist directory and see a listing of artists on FASO. With the right information, you could garner your fair share of visitors searching for their next art purchase.
To see the artist directory, go to http://faso.com and click the link that says Artist Websites. There, you'll be able to navigate the directory, which is organized by last name, and find your listing.
Ah, here I am.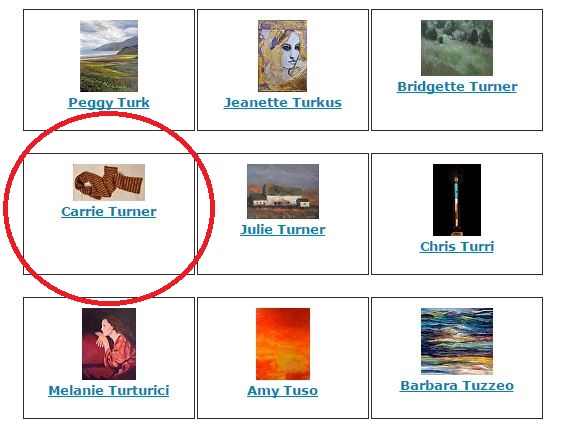 If I click on my name, I'm taken to my specific listing in the directory. This page can potentially tell a person nearly everything they need to know about you and your art - which could encourage them to check out your website and become your next, or biggest, collector.
We start off with the facts... You can enter this information in your Artist Quick Facts and I'll show instructions for that in just a bit.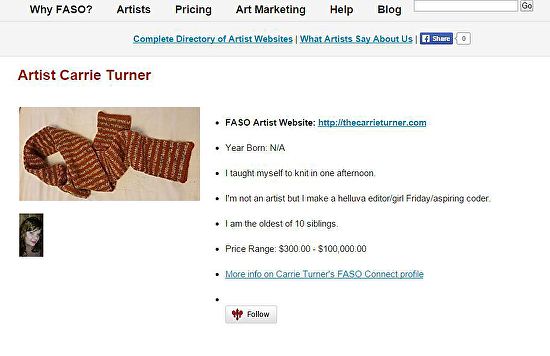 Here, you can see my name, an example artwork, a link to my website, some pertinent facts about me, a link to my Connect profile, and for convenience, a follow button so you can automatically follow my art on Connect.
Next, you'll see what others are saying about me. Because I'm not an actual artist, I've added quotes I like, but you can add the appropriate comments others have made about you and your art.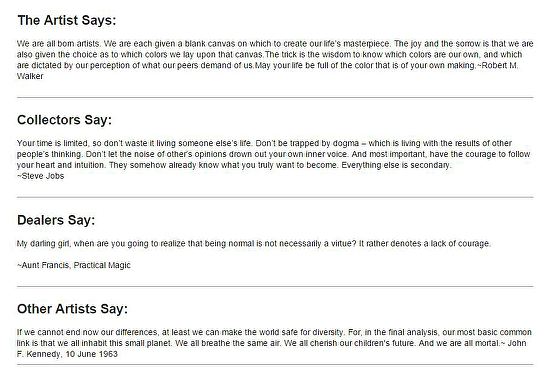 After we hear all the good things others are saying, we're presented with an opportunity to read your bio (yet another reason to keep it current).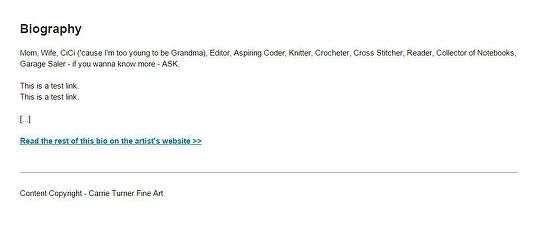 So, as you can see, a potential collector could find out a lot about you in this listing and I know you want the information to be as accurate and current as possible. Of course, the bio is pulled from your bio page in your FASO control panel. But the other information is pulled from your Artist Quick Facts. Here's how to edit yours and make your artist listing the best it can possibly be.
1. As always, login to your FASO control panel.
2. Click on your bio link. Now, remember, if you changed the wording on it, it won't necessarily say Bio. It might say resume or about the artist.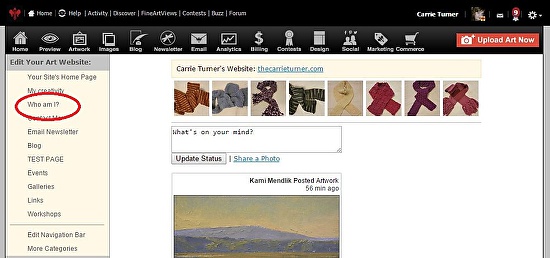 3. Next, click the link that says Edit Artist Quick Facts.
4. Aha! Does this look familiar? This is where you enter your website and those important, first impression facts you would want a potential collector to know about you. These could be anything from specific notes about your style to awards you've won to locations or subject matter. The sky is the limit - what do you want people to know about you?
5. Now, you get the opportunity to add a bio pic. I know many of you are shy but imagine how much more of a connection a viewer could make if they could see the artist behind the art? Your choice - it's not required but it's something to definitely think about.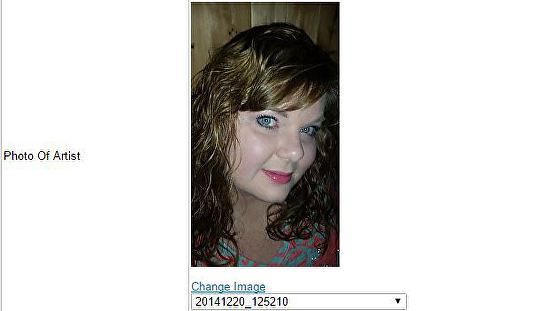 6. Next, we're on to the sections where you can add what people are saying about you. There's a place for you to add an artist statement, collector quotes, dealer quotes, and things that other artists have said about you.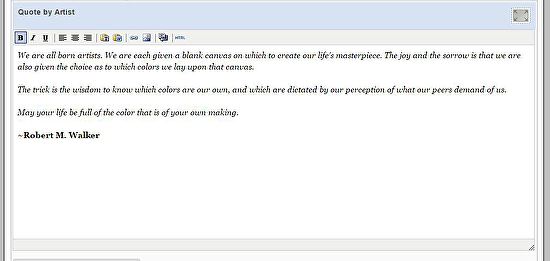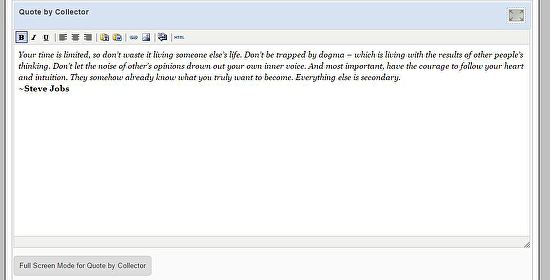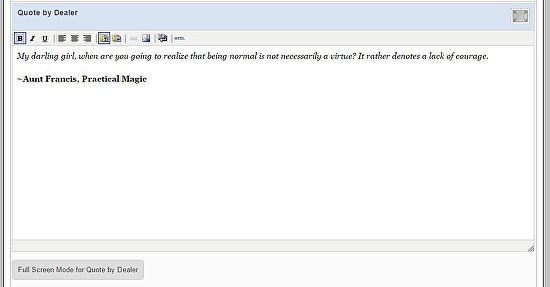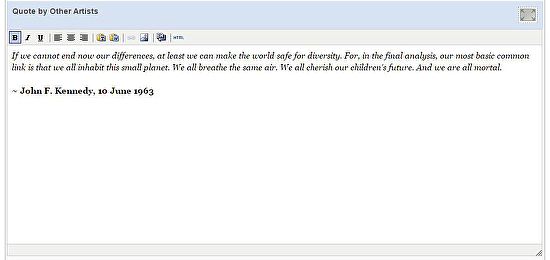 7. Now you've gotten all your quotes added, it's time to pick an example artwork. I wish I had some helpful advice for narrowing down all your awesome art into one piece that you want to showcase but I don't - that tough decision is all in your hands! ;-)

8. Be sure to save your changes!
Now, your artist directory listing should be up to date and very informative. If you've left your artist directory page loaded in your browser, remember to hit refresh to see your updates.
People want to know about you and your art - help them become your biggest fans ever. Your masterpiece could be just what they're looking for.
Happy creating!