This is in continuation of our ongoing series that helps you get to know our team better. Today's interview has a bit of a twist - it's our first interview with a member of our development team. There are more dev team interviews in the works and we hope you enjoy getting to know them better.
If you're interested in learning more about working with FASO, you can get more details here.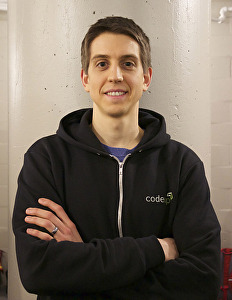 We probably ought to get started with the basics. Can you tell us a little about your background?
I graduated from Drexel University in Philadelphia, PA with an economics and finance degree in 2009. After working in finance and operations for 6 years, I decided to attend a programming bootcamp in San Antonio, TX in order to make a career change and pursue the tech industry career that I had been thinking about for some time.
In college I was not really interested in programming (I knew little about it actually) and didn't follow the tech sector at all. Around 2010, I began to follow the tech sector in the news and on blogs and became very interested in things that were happening. Software was allowing us to do some neat things in life and I became more interested in that career than the one I was in.
That's pretty cool. What words of encouragement would you give someone wanting to make the leap from their "day" job to something new?
I would tell them to get exposure to that new career or industry first, before making the leap and leaving their job. Not so much for the risk mitigation, but just to make sure you won't hate that new job. It would be unfortunate to leave a stable job for something that you think you might enjoy and then find out you totally hate it. Although, it may be hard to get that exposure, there are plenty of ways to make it happen.
Once you know you want to move in a new direction, you have to figure out what you need to get there and then make a plan. Most plans fail because there actually wasn't a plan to begin with. Making a jump without a plan is a bad idea for most people.
When you have it all planned out, don't pursue it half baked. I have met quite a few people who wanted to get into programing, but weren't willing or able to make the hard decisions to get there. Programming is hard to learn for most people. So, it takes a lot of effort and time to break in. If you aren't willing to put in those 10 - 12 hour days learning or being frustrated for hours on end, then programming isn't for you. But then again, maybe that career switch isn't either. So, you have to ask yourself, how much effort can you and are you willing to put in in order to pursue your plan wholeheartedly.
How did you meet Clint and come to be working with FASO?
Clint was looking to hire a developer and knew about Codeup since the program started back in 2014. He reached out to the CEO of Codeup, explained what he was looking for and I was recommended to Clint. From there, we spoke a few times and was hired. I started working immediately after completing Codeup's program.
How has the transition been from one career to school to being a developer? What do you know now that you wish you'd known then? Would you have done anything differently?
The transition back to school wasn't a big deal since I viewed my time at Codeup not so much as "school" but the same as work. So, although the official class schedule was a bit different, I was pursuing to work as hard as possible so that I could learn as much as I could in the coding bootcamp.
I wouldn't have done anything differently, except to start this career switch earlier. Hindsight is 20 20 I guess.
Is there anything (besides FASO) artists should be aware of that could help with their art or art marketing?
Take advantage of social media (especially Instagram and Pinterest, which are geared towards displaying photos). Don't let technology scare you from new and creative ways to display and market your artwork.
If you had to guess, why do some artists shy away from technology that could potentially help them in their art business?

Fear of change and the unknown are risky in many peoples minds. I think not changing is actually riskier. Its dangerous to reside within your comfort zone.
Everyone is on at least one form of social media - and all of them spend more time on social media than on one specific website. So, to get maximum exposure for your artwork, you need to embrace change and put your artwork in multiple places.
What advice would you share with FASO members?
send out newsletters at least every two weeks (if not weekly) in order to keep yourself in the minds of your followers

continually improve and refresh your FASO site. Don't just set it up and say that you are good. Try out some new templates we have (more on the way). There is one FASO customer who always updates her home page image weekly to reflect her latest artwork or some event - that is a good idea.
We all get pulled into various ruts and patterns in life - what's your best advice for recognizing that you're in a rut and how to get out of it?
When growth or change is slow or nonexistent that is probably a good sign you are in a rut. Recognizing you are in a rut is probably easier than getting out of one! You need desire and motivation to get out of one since change doesn't come easily. You have to want to grow personally and professionally in order to change. Once you are there, you need to realize what you are currently doing isn't working (assuming that growth or change isn't really happening).

The one caveat is did you give it enough time to really know how well something is doing. For example, say you want to try FASO's email newsletter system. If you only send out one newsletter a month for 6 months and see no results and give up, it's not the email newsletter that isn't working. You didn't give it enough time. Some things take time and consistent effort.
Any cool FASO products or features you're working on that you can give us hints about?
We are working on many areas for FASO users. There are many things to be done, but I would say that our goal is to make things easier for our customers and to build products that will help them continue to grow their client base. We have more planned for Artful Mail, continue to release new templates, and have some things in the works for upgrading parts of the control panel.
When you're not at work, what sounds like fun to you?
I'm really interested in advancing in becoming a better developer. I have learned a lot during school and over the past several months working at FASO. However, I want to learn even more and advance as fast as I can. There are so many areas to explore and many new technologies to play with. Although the learning process can be frustrating at times, I enjoy this.
Favorite areas of interest?
I have been aggressively learning AngularJS and other front end web technologies which allow developers to rapidly produce high quality interactive web applications. And now I am implementing new FASO features with this type of technology, which is very exciting.
Any particular part of programming you enjoy more?
Building customer facing applications is the most enjoyable part of programming for me. Sometimes you only work on a backend feature that no one will really get to enjoy. While necessary, these tasks are not as enjoyable as building a new feature that customers have been asking for or an improvement upon an existing feature that will make everyone's life easier. It is fulfilling to see people enjoy something that you have built.
Do you feel like learning development languages relates in any way to an artist learning more about their craft? If yes, how. If no, why not?
Yes and no. Learning more languages doesn't necessarily make you a better programmer. You have to be committed to diving deep in one language or another - or to say it another way, focus on becoming a good programmer. Once you become a good programmer, another language is fairly easy to pickup. I think this can carry over to art to an extent. I imagine that a master artist can pickup a new medium or style easier than one who dabbles in all styles and mediums and doesn't specialize. With both programming and art, you want to be advanced in methods, best practices, etc. and then get really good in a few languages or styles.
All my other time is spent with my family and friends. I am married and have a daughter who just turned 3! When I am not working, we have lots of fun together - either in the house playing with toys, running around the house, or enjoying the outdoors.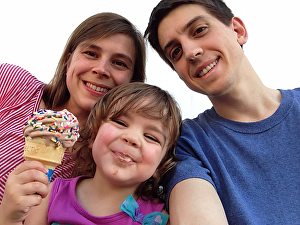 3 is such a fun age!
Indeed.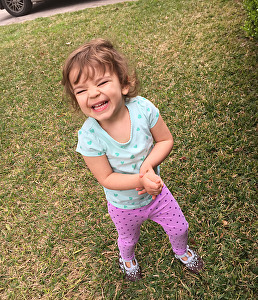 Favorite things you've done as a family since moving to San Antonio?
Well, due to my daughter's severe Texas allergies, we haven't done much outside.
Ava made a lot of friends at church and really loved all her playtime with them. Ava also started to learn to swim in San Antonio. We have a lot of fun being together even with all the transition that we have been through over the past year.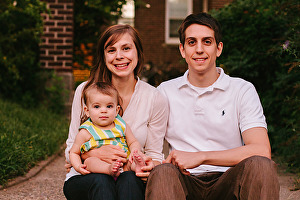 How is San Antonio different than PA for you guys?
It's hot! And the allergies are miserable - at least for my daughter. But it was worth the short term discomfort to learn a new career and work for a company that I am excited about.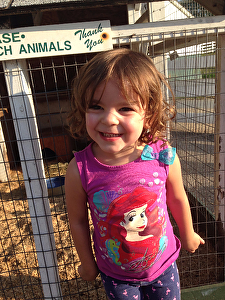 Would you encourage an artist to make a move like this if they felt their career would flourish somewhere rather than where they currently live?
Definitely. Though, it does help to have a support structure when you move. I would assume that there are great local networking opportunities in every major city in most places in the world. So, it should be pretty easy to find that local support that we all need.
What was hard about the move?
The instability for my family. We sold our house in Philly, lived with my in-laws for 1 month in Pittsburgh, moved to Texas and lived in my grandmother's house for 6.5 months and then we house sat in a friend's house for 3 months before moving back to Philly. We are looking forward to having some stability in our lives.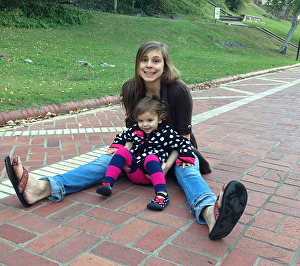 What was easier than you thought it'd be?
nothing..........
Ha ha. Thanks Chris for taking time out of your day to help us learn more about you and what you do for FASO.