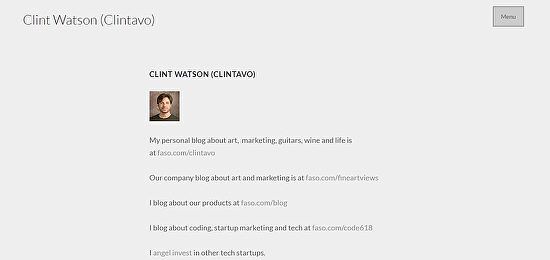 Elevated Custom (beta)
Today, we'd like to introduce the sister template to Elevated Coral - Elevated Custom.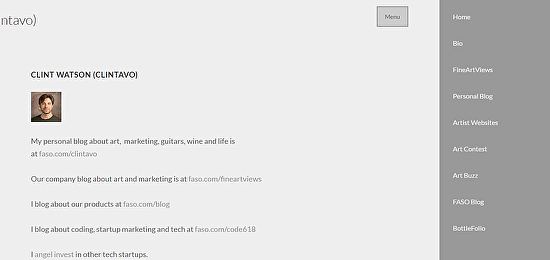 Of course, just like its sister template, Elevated Coral, clicking the three-line menu button at the top right toggles out your navigation list allowing visitors to fall in love with every aspect of your website. You may remember we mentioned all of our upcoming templates would take cues from the custom sites we've done for David, Zac, and Tibor. This type of menu is a feature that can be seen on Zac Elletson's custom site.
Elevated Custom is a gen3 template and all gen3 templates feature:
mobile responsiveness - meaning they look great on any size screen
improved design and css capabilities
built in social sharing options
If you're ready to update your site to the new Elevated Custom template, here's how you do it:
1. From your FASO control panel home page, click on the Design link in the upper navigation bar.

2. Then, click the link that says Change Your Site's Template

3. Click the image that says Elevated Custom.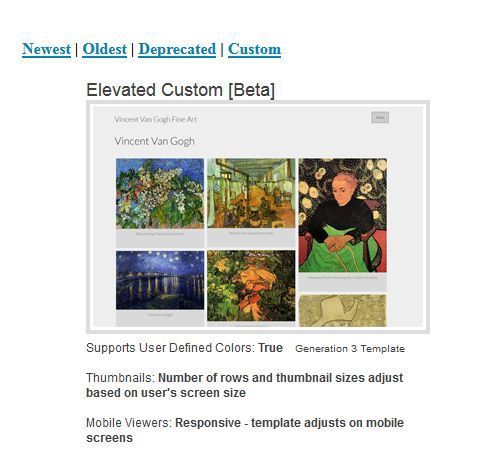 4. It'll then show you a preview page. Click the link that says Use this template design on your site.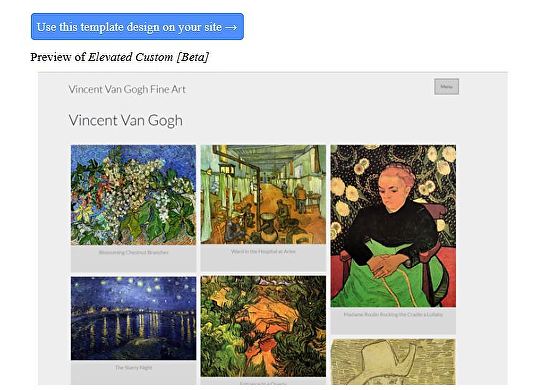 Here's a quick preview of how it looks on mobile: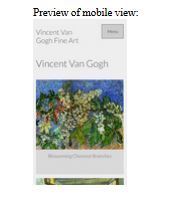 5. You'll then get confirmation that changes have been made.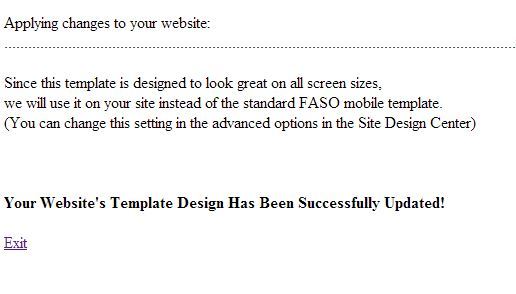 Some users are already enjoying the new template - take a look at Elevated Custom live on their sites.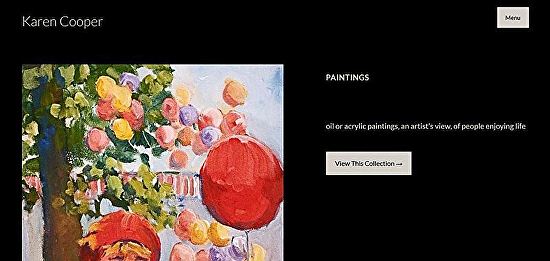 http://karencooperpaintings.com/works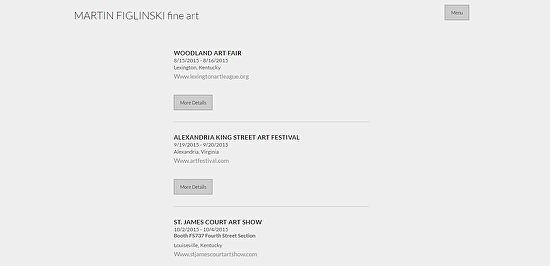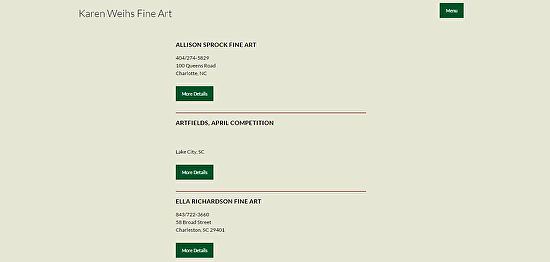 http://karenweihsart.com/galleries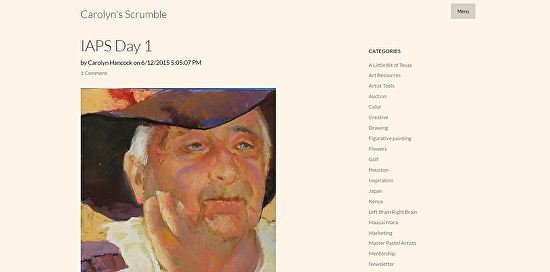 http://carolynhancock.com/blog
While Elevated Coral is hard coded for a color scheme, Elevated Custom will allow any color palette of your choosing so feel free to make it unique and inspiring. Elevated Custom is just the beginning of a full line of inspiring, modern templates we'll be releasing over the next few months. We love them and we're sure you will, too.