Keeping in touch with your collector base in critically important to building your art career. Collectors are not always ready to buy, so finding creative ways to keep them informed of your progress and connected to your art until they are ready to buy can make all the difference. FASO makes it easy to stay connected with your collectors through its Artful Mail 2.0 newsletter feature.
1. Login to your control panel and click the email newsletter icon.

2. Click the login link.

3. Click the New Newsletter icon.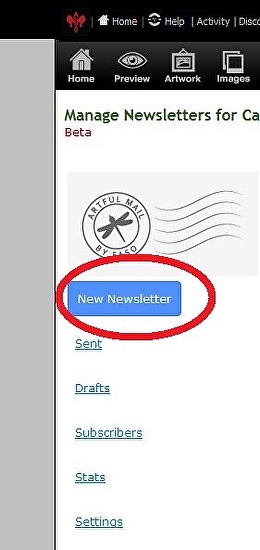 4. At this point, if you'd like a quick demonstration of how Artful Mail 2.0 works, click the video link.

5. Otherwise, select a template.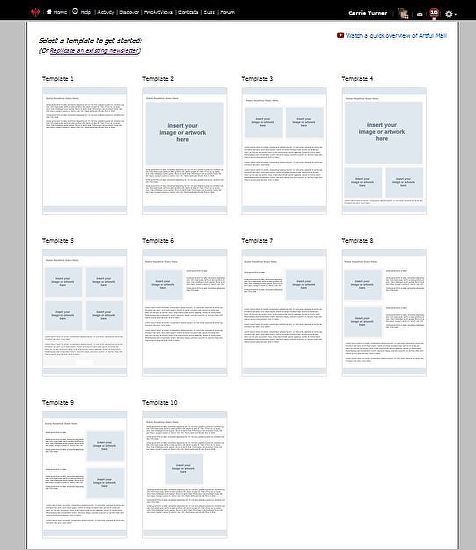 6. Begin creating your newsletter. You can change the color palette, add or remove text and images, drag and drop content, and see a preview of your newsletter.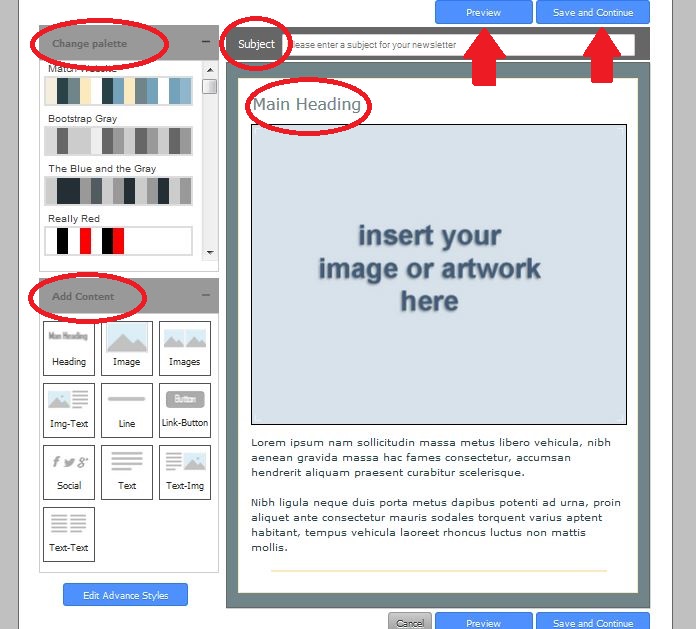 7. Save your changes. A test will be sent to you for your review. Then, you can either make more edits or you can send the newsletter.
Remember if you have any questions about this process, you can always feel free to reach out to our positively remarkable support team (Control panel home -> click the gear icon in the upper right corner -> click help and support and then open a ticket or give us a call). We're always happy to help you inspire the world.