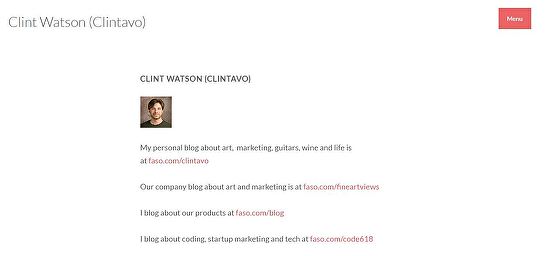 Elevated Coral (beta) template
Today, we're excited to show you our newest mobile responsive template, Elevated Coral. With a minimalist design and uncluttered navigation menu, Elevated Coral boasts a clean, modern look and could be the perfect template to showcase your artwork.

Clicking the menu button prompts a drop down navigation menu.
If you're wondering, this template falls into the Gen 3 template category, which includes:
* Up to 13 main navigation categories
* built-in support for social sharing options
* improved design and css capabilities
* improved email newsletter signup features
* PayPal "Buy Now" system upgraded and includes a shopping cart
* unlimited miscellaneous pages with new "pages" module
* much more
If a fresh new look is just what you need for your FASO website, you should give Elevated Coral a try. Here's how:
1. From your FASO control panel home page, click on the Design link in the upper navigation bar.

2. Then, click the link that says Change Your Site's Template

3. Click the image that says Elevated Coral.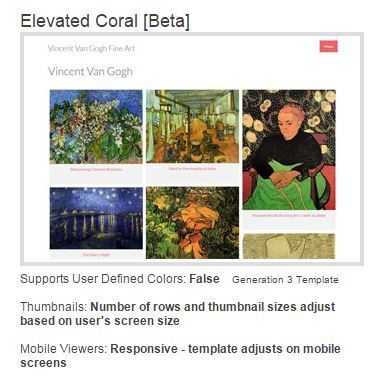 4. It'll then show you a preview page. Click the link that says Use this template design on your site.

5. You'll then get confirmation that changes have been made.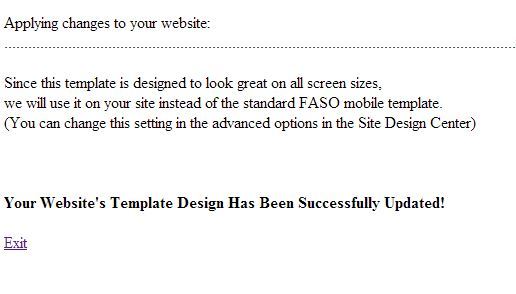 Some users are already enjoying the new template - take a look at Elevated Coral live on their sites.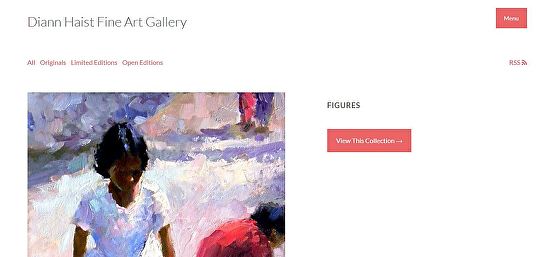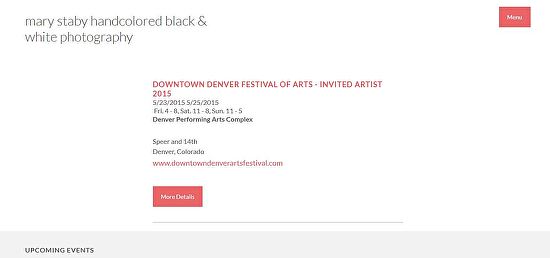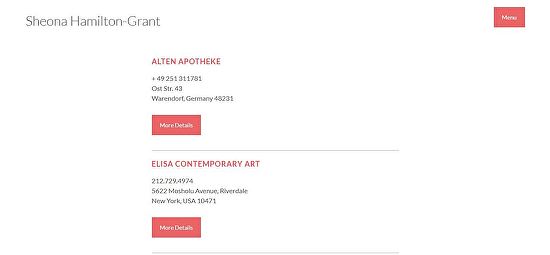 http://sheonahamiltongrant.com/galleries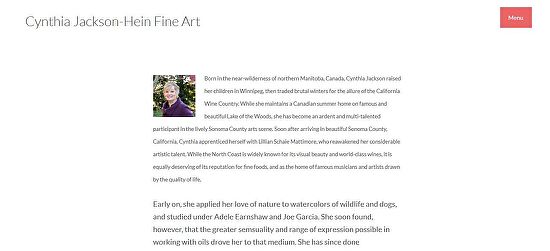 http://cynthiajackson-hein.com/about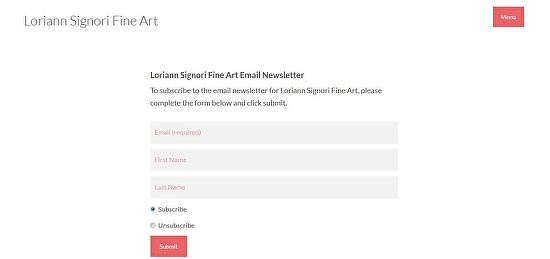 http://loriannsignori.com/emailnewsletter
Elevated Coral is hard coded for the colors you see but our developers are hard at work on creating a sister version of this template that will allow for your favorite color palette choices.
FASO templates - Simple, Beautiful, Empowering and the best way to showcase your amazing art.