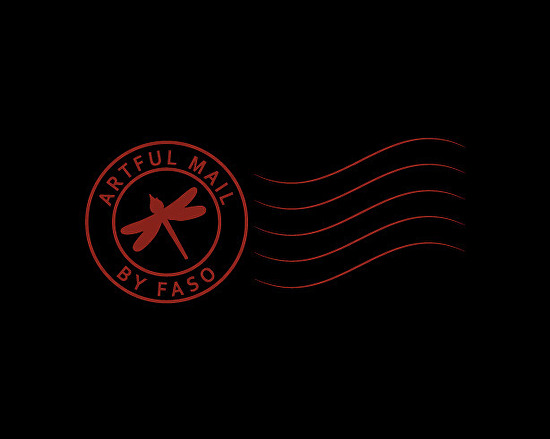 A couple of years ago, I wrote about how, at FASO, we feel it's important to "eat our own dog food" (use our own software). Not too long after that post, I wrote about the difficulties we are all faced with when it comes to delivering reliable well-rendered email newsletters in "Why What You See is Not What You Get with Email."

In our quest to continually make FASO better for our customers, we've taken both of those messages to heart. For the past two years, we've used our own "Artful Mail" email newsletter product to send many of our newsletters. We've also been taking diligent notes regarding customer feedback from those who have previewed our original Artful Mail experiment. We've written down what you like, what you hate, what works, what doesn't work and what needs to be changed.

What we've realized during this process is email newsletters are important enough that they are really not just a "feature" of FASO. To do email newsletters "right", we decided to approach it as if we were building a brand new product. As we looked at the landscape of email newsletter products, we realized many of the common, more powerful products, while great products, were way too complicated for the needs of most artists. We decided to be true to our core values and attempt to build something for artists that is simple, beautiful and elegant. In addition, we felt automatic integration with your FASO website would make the entire experience more simple and elegant as well.

So, after nearly a year of planning and coding, we're pleased to announce that we are just about to unveil "Artful Mail 2.0".

This iteration of ArtfulMail has been built from the ground up and incorporates all the lessons we've learned and feedback we've received from our community of artists. It's been in a quiet beta period for about 2 months and we've been continually incorporating feedback from artists who are already using it.

To whet your appetite, here's a screenshot:
If you'd like to see more, here's a video.

We're pleased to announce today, that we're moving ArtfulMail 2.0 into public beta.

With that in mind, I'd like to extend an invitation to current FASO customers to feel free to try it. In exchange, we only ask that you please let us know if you find any issues we need to correct.

If you decide you'd like to try it out, here's how you enable it in your FASO account:

1. Login to your FASO account
2. Click the "gear" account menu in the upper right
3. Click "Account Settings"
4. Click "Labs"
5. Check the box next to "Artful Mail 2.0"
6. Click the "Save" button.

After enabling ArtfulMail 2.0, all new newsletters will be created using this new product. If you run into any problems, you can always disable it from the same labs screen.

Enjoy! And let us know what you think!

Sincerely,

Clint Watson
FASO Founder, Software Craftsman and Art Fanatic
PS - We will start rolling out ArtfulMail 2.0 to all FASO customers on February 9th. The entire roll out will take approximately 5 weeks (of course, you can enable it at any time by following the steps above).
PPS - If you want to see a short video of ArtfulMail 2.0 in action, check it out here.
--------------------------------------------------------------------
Editor's Note: You can view Clint's original post here.