The holiday season is fast approaching and, as always, we're thinking of ways to make life easier for our members. We were thinking one great way to help would be by saving you a bit of money and helping your friends share their art with the world.
The Refer-A-Friend Program
How It works
Every time you refer a friend through our Refer-A-Friend program, FASO will send an e-mail with a Refer-A-Friend e-coupon link to your referral's email address. To activate the Refer-A-Friend offer, your friend will need to sign up as a new FASO customer using the emailed e-coupon link.
Your friends save money, too!
Every person you refer will get their first three months of FASO service for FREE when they sign up as a new customer. The regular trial period is 60 days, but by using your special invite link, they'll get an additional 30 days equaling 90 days of free trial time.
And you'll save even more!
You will receive a credit for 2 FREE months of service. The credit will automatically appear in your account after your friend becomes a paying customer. (If they don't become a paying customer, we can't provide the credit. Sorry!)
Ready to get started? Here's how:
1. Login to your FASO control panel and click the Refer a Friend link in the upper left corner.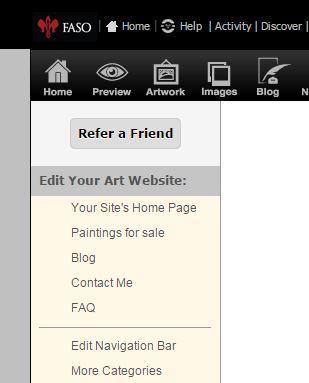 If you don't see the Refer a Friend link in the upper left corner, scroll down towards the bottom of the screen. You'll see a link that says Get 2 Months FREE.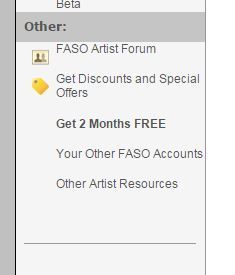 2. Click the blue Invite a Friend to Join FASO link.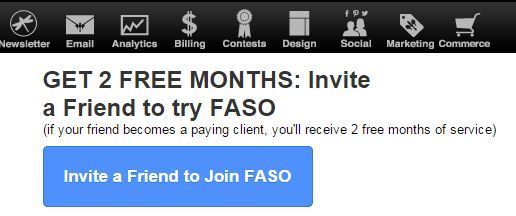 3. Enter your friend's email address and edit the message, if you wish. Then, click Invite Your Friend.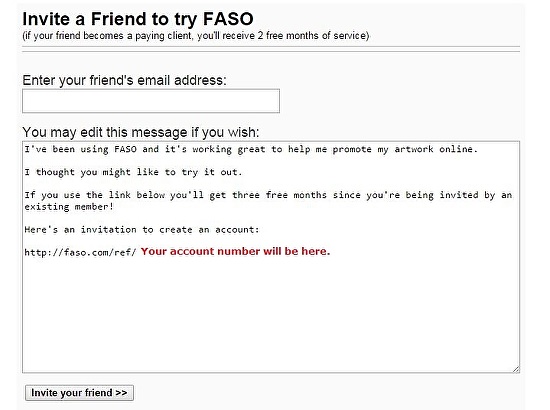 4. Or if you prefer to contact them directly, you can use your special invitation code. It's http://faso.com/ref/YourAccountNumber.

5. Voila! They'll receive the invite with the special code and can then sign up for a FASO account. The 90 day trial will be applied to their account and the referral will be added to your account - automatically - no extra hoops to jump through.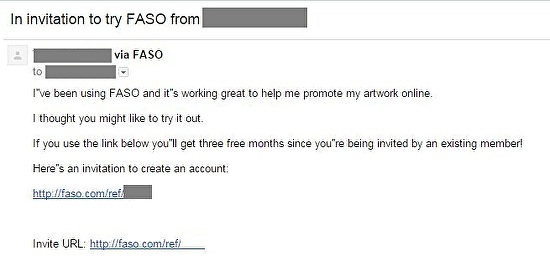 Track All of Your Referrals Online
Want to invite a bunch of people? How do you keep track of all your referrals? With our Refer-A-Friend tracking system, you'll always know where you stand. From the "Manage Your Referrals" link, you can see who has signed up and see how much money you have been credited.
Scroll to the bottom of the screen and you'll see this: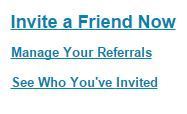 If you click on the manage your referrals link, you'll see:
This screen tells you who you invited, what email address you sent the invite to, what day you sent it, their status, the date they'll become a paying member, and what date your credit was applied.
The See Who You've Invited link shows the date you invited them and the email addressed you sent the invite to. This is good for comparing who you've invited and who has accepted.

We've kept this simple and easy - no one needs extra complications and especially not during the holidays. Help your friends and colleagues get an amazing website and help yourself to 2 Free months for everyone that becomes a member.