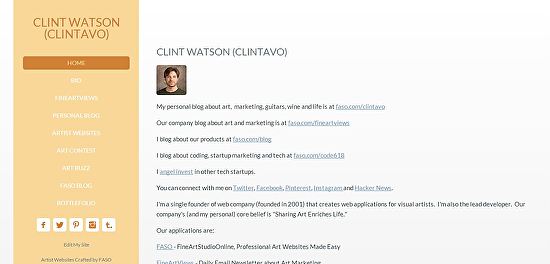 Striking Studio (beta) template
In addition to our newest color palettes, we've also been at work on our newest template release - Striking Studio. This template is a very clean, modern look with most of your navigation options on the left side of the page. It's a mobile responsive template, so your site will look great on laptop, tablet, and mobile phone screens. The one difference you'll note is the widgets are at the bottom of the screen rather than on the side.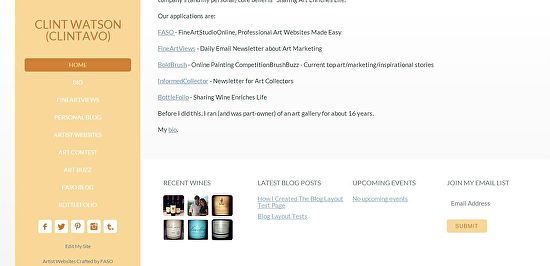 Another cool feature to note is, depending upon which color scheme you choose, the navigation area is a gradient color rather than a solid block of color.
If you're wondering, this template falls into the Gen 3 template category, which include:
* Up to 13 main navigation categories
* built-in support for Facebook "like" buttons and other social sharing options
* improved design and css capabilities
* improved email newsletter signup features
* PayPal "Buy Now" system upgraded and includes a shopping cart
* unlimited miscellaneous pages with new "pages" module
* much more
If you've been mulling over giving your site a fresh, new look you should give Striking Studio a try. Here's how:
1. From your FASO control panel home page, click on the Design link in the upper navigation bar.

2. Then, click the link that says Change Your Site's Template

3. You'll need to click on the image that says Striking Studio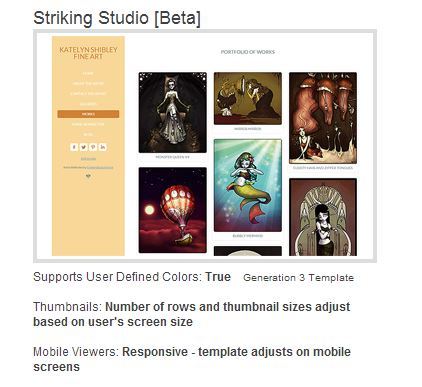 4. It'll then show you a preview page. Click the link that says Use this template design on your site.

5. You'll then get confirmation that changes have been made.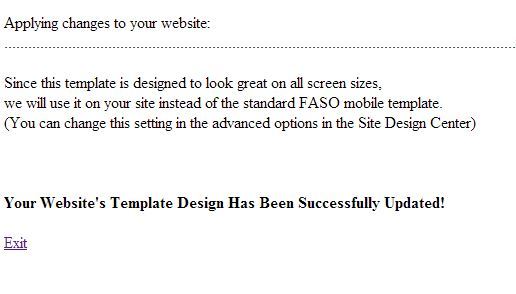 Some users are already enjoying the new template - take a look at how they've made it unique for them.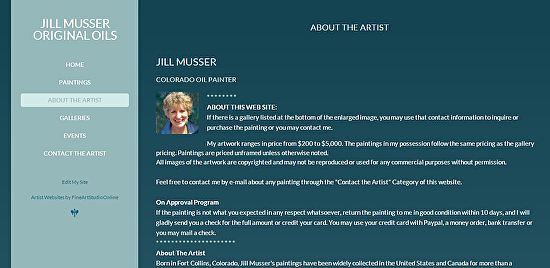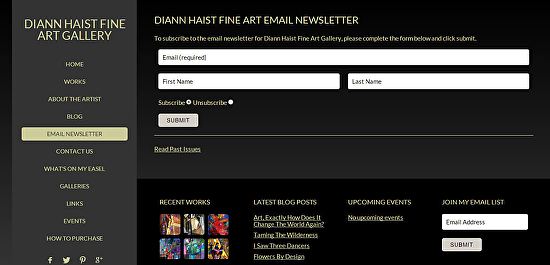 http://diannhaist.com/email-newsletter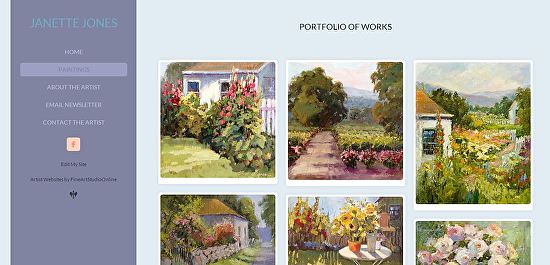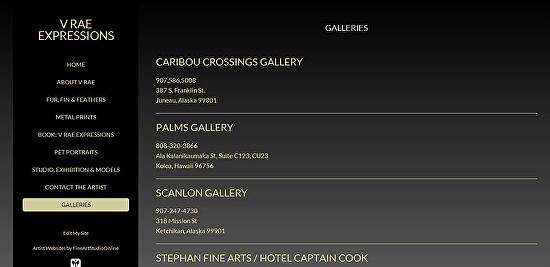 Clean, responsive, and easy to put into place - so you can get back to the studio and keep creating those masterpieces.