There's no denying the increased role social media is playing in how we share our work in today's art market. One of our goals, as your website provider, is to help you connect with your tribe in the most effective ways possible. Connecting and sharing needs to be quick and easy - you have better ways to spend your time than trying to figure out complicated codes or widgets for social media sharing icons.
Our development team has been hard at work and we're very pleased to show you the new Social Sharing Bar for your website. It's easy to install - literally, only a few minutes and a few clicks. What could be simpler?

As you can see, our developers have added the option of having icon only or icons with text. They both work the same way, so it's a matter of preference on which one you decide is best for you.
Here's how to add the social sharing buttons bar to your site:
1. Starting at control panel home, click the Social icon.

2. Then, click the link that say: Add a Social Sharing Bar to your artwork pages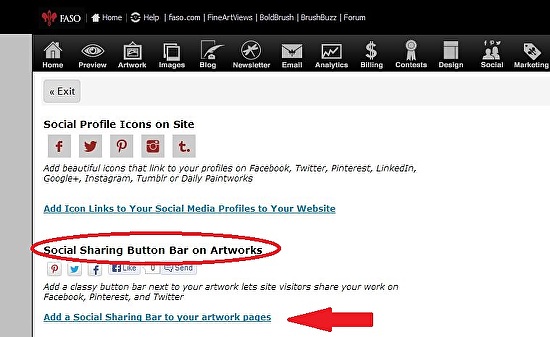 3. Next, you'll see your social sharing bar options. We give examples of icon only or icon plus text so you can choose the one that works best for your site. Make sure the option is set to YES and then click the drop down to select icon only or icon plus text. Remember to save your changes.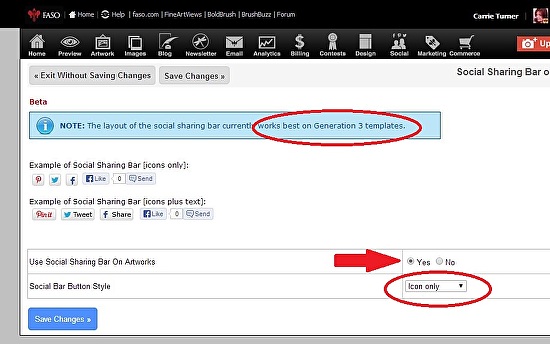 Depending upon the template style you're using, the bar may be above the image or it could be below.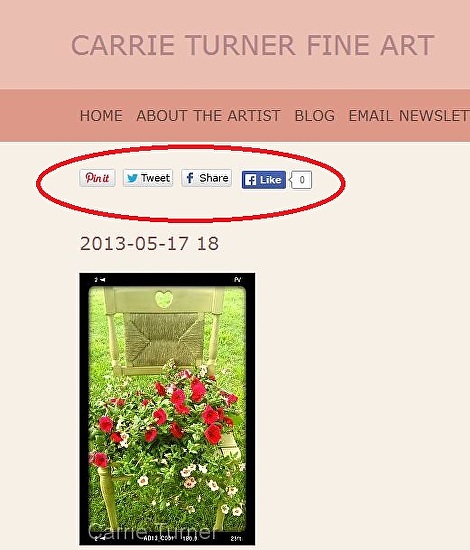 Social Sharing Bar icons above the artwork.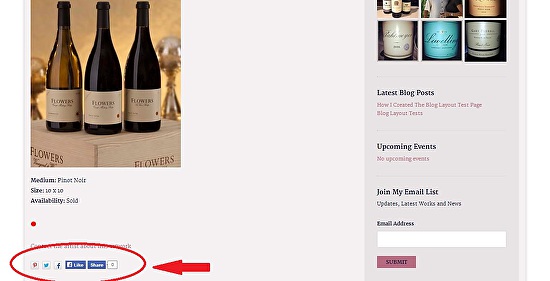 Social Sharing Bar below the artwork.
If you want sharing your art to be a snap for your viewers, add the Social Sharing Bar. It's a small amount of time to potentially make a big connection with your collectors.
As always, Sharing Art Enriches Life...