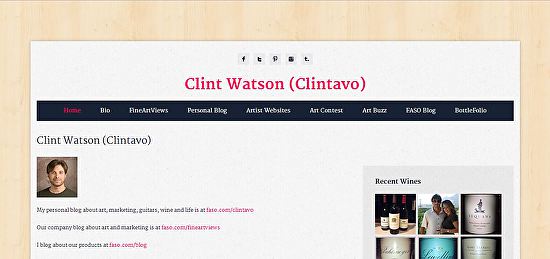 Morphic Maplelicious template
We're talking about a new type of template today - Morphic Maplelicious. Not only is it a new "look" but it also has a new feature - it's a responsive template that adjusts on mobile screens. Not sure what that means? Responsive templates rearrange elements on the website as necessary to look great on all screen sizes. This allows your site to look awesome to visitors whether they are on a smartphone, a tablet or a desktop computer.
Of course, this falls into the Gen 3 template category - need a reminder on why you'd want to update your site style to a Gen 3 template?
Generation 2 and 3 templates include:
* Up to 13 main navigation categories
* built-in support for Facebook "like" buttons
* improved design and css capabilities
* improved email newsletter signup features
* PayPal "Buy Now" system upgraded and includes a shopping cart
* unlimited miscellaneous pages with new "pages" module
* much more
If you like the new Morphic Maplelicious template, it will only take a few minutes to add to your site...
1. From your FASO control panel home page, click on the Design link in the upper navigation bar.

2. Then, click the link that says Change Your Site's Template

3. You'll need to click on the image that says Morphic Maplelicious.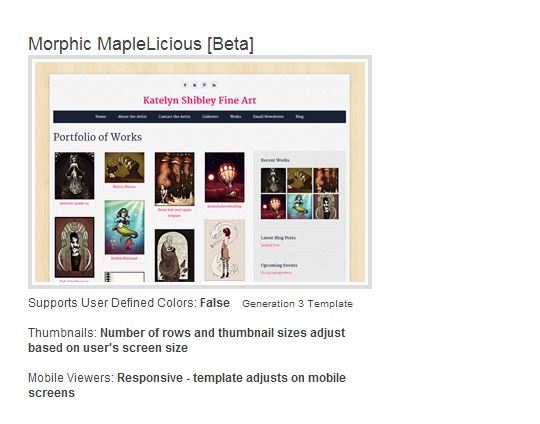 5. It'll then show you a preview page. Click the link that says Use this template design on your site.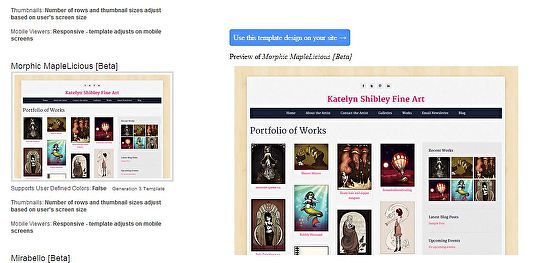 6. You'll then get confirmation that changes have been made.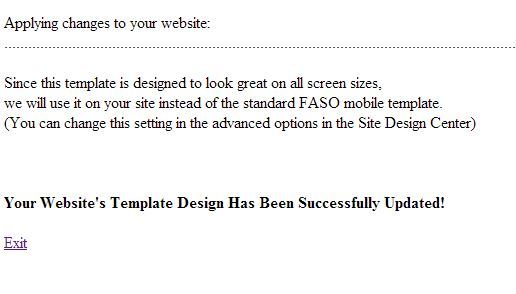 Still not clear on responsive templates? Remember when we said that it arranges elements on your site so it'll look good on all screen sizes? Here's an example of your portfolio page on a responsive template.
First, a "regular" view of Clint's site: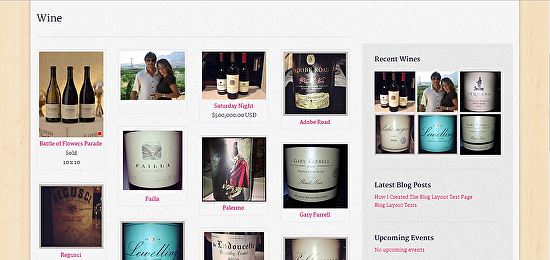 Notice that the images are four across but staggered so that they fit better on the page. This is a full screen view of the page.
Watch what happens when I resize the browser and make the window smaller...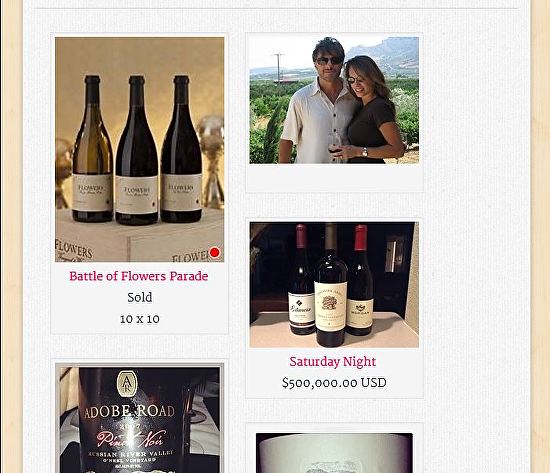 It squeezed the images from four across to two across to allow better viewing of the images.
A few of our members are using Morphic Maplelicious now...if you click on any of the links, you'll be able to see the responsiveness in action.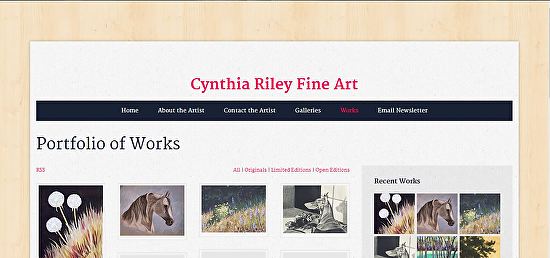 http://cynthiariley.fineartstudioonline.com/works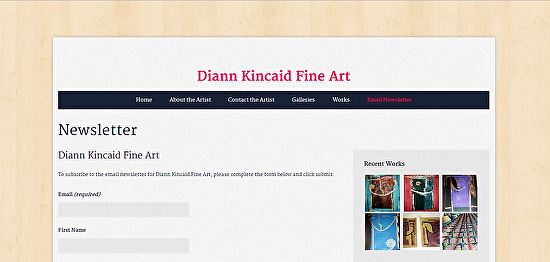 http://dkincaid.fineartstudioonline.com/email-newsletter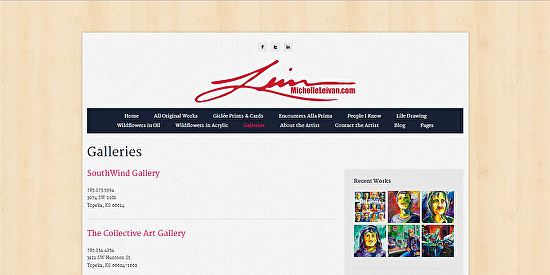 http://michelleleivan.com/galleries
Morphic Maplelicious is the beginning of our responsive template series and we'll be releasing more information about those templates as they come available.