In this edition of our social media button series, we'll show how quick and simple it is to add a Tumblr button to your social media icons.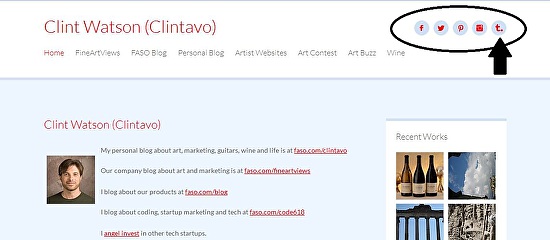 An example of the Tumblr icon on Clint's site
For those of you not familiar with Tumblr, it's a social media platform that allows users to post images and other multi-media content in a short blog format. Those of you that already use Tumblr, read on to get the instructions for adding it to your social media profile.
In order to add your Tumblr social media icon, you'll first need to grab your Tumblr URL.

Then, log into your FASO control panel and click the Social button in the upper navigation bar.

A new screen [1] will pop up with 3 options...click Add Icon Links to Your Social Media Profiles to Your Website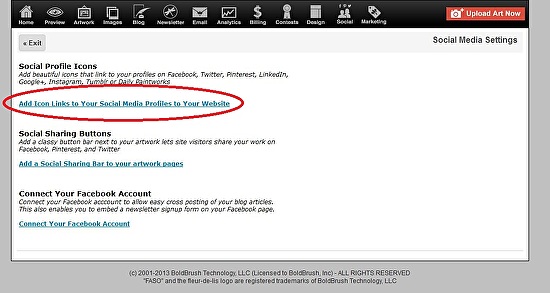 Next, paste your Tumblr URL into the corresponding space and save changes.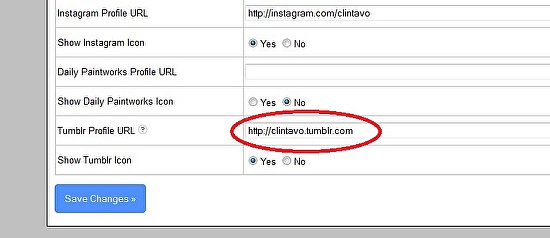 Voila! You've now added the Tumblr button to your social media profile icons. Quick and simple so you can go do something creative in the studio!
Have a great week!
----------------------------------------
Footnote:
[1] This screen was added to accommodate a new social sharing button bar that the developers are working on. Look for a post on it in coming weeks.