In continuation of our Social Media Button URL series, today we'll show you how to add the Pinterest URL to your control panel. We've previously discussed how to add Facebook and Twitter URLs, so without further ado, let's get started on adding your Pinterest URL.

When you log into your Pinterest account, you're taken to a page that displays the most recent pins from people you follow on Pinterest. This is similar to a newsfeed type of page and has a simple Pinterest URL (pinterest.com). In the upper right, you'll notice your avatar and name - click that.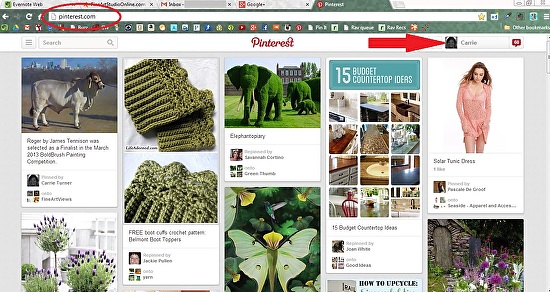 A drop down menu will appear and the first option should be "Your Boards". Click that and you'll be taken to the page that displays the boards that you've created.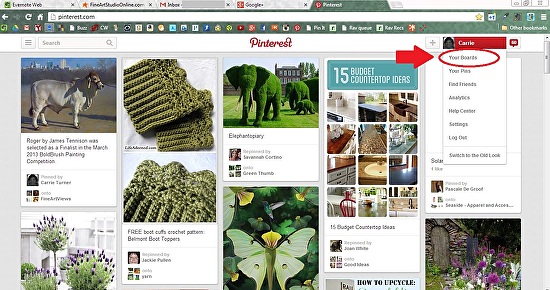 At this point, your Pinterest URL should be showing. To add a Pinterest social media button to your site, this is the URL you need. For example, mine is http://pinterest.com/carrieturner13.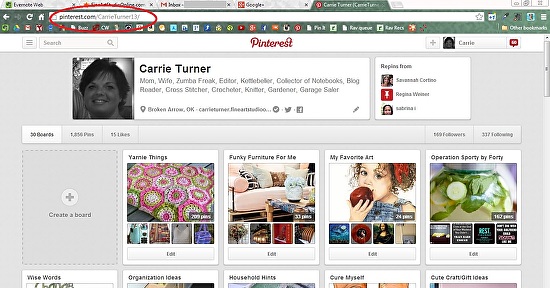 With proper URL in hand, let's get you logged into your FASO control panel so you can add this social media button to your site. Be sure to click the Social button in the upper navigation bar.

Add your Pinterest URL and hit save.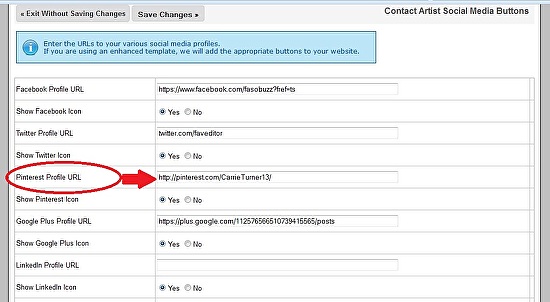 Next on our list of social media URLs to add is Google+. We'll continue to walk through the process step by step, keeping it quick and easy so that you can check mark social media buttons off your to do list and go back to what you'd rather be doing - making amazing art.
Until next time, have an awesome week.