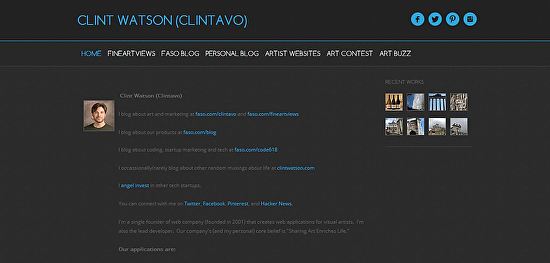 The new Gotham template
Back in February, we were showcasing some new color palettes and we tempted you with a teaser for the not yet released Gotham template.
We're happy to say that the new Gotham template is ready for your use[1] and it gives you full advantage of all the benefits of an enhanced template.
Just in case you were wondering, some of the new features of our enhanced templates include:
* Up to 13 main navigation categories
* built-in support for Facebook "like" buttons
* improved design and css capabilities
* improved email newsletter signup features
* PayPal "Buy Now" system upgraded and includes a shopping cart
* unlimited miscellaneous pages with new "pages" module
* much more
If the Gotham template intrigues you and you'd like to change your website's layout, please follow these instructions...
1. From your FASO control panel home page, click on the Design link in the upper navigation bar.
2. Then, click the link that says Change Your Site's Template

3. Clicking the link that says Newest will sort the template so that Gotham will be at the top of the list.

4. After sorting, you'll need to click on the image that says Gotham.
5. It'll then show you a preview page and you'll want to click the link that says Use this template design on your site.

6. You'll then get confirmation that changes have been made.

Some of our artists are already enjoying this new site style...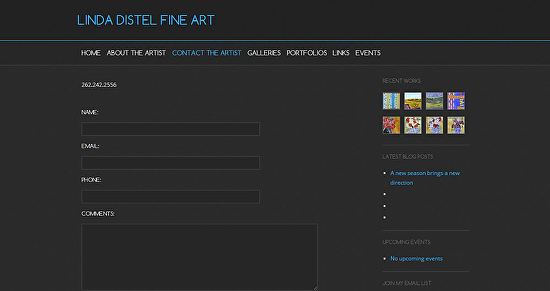 Contact the Artist page http://lindadistel.com/contact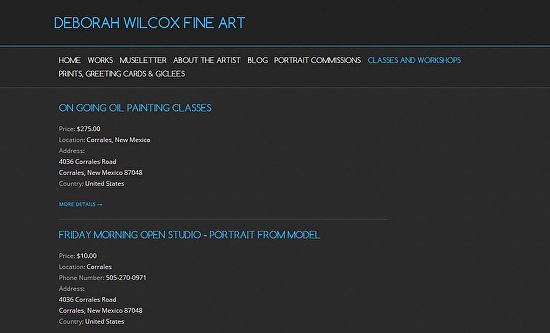 Workshops page http://deborahwilcox.com/workshops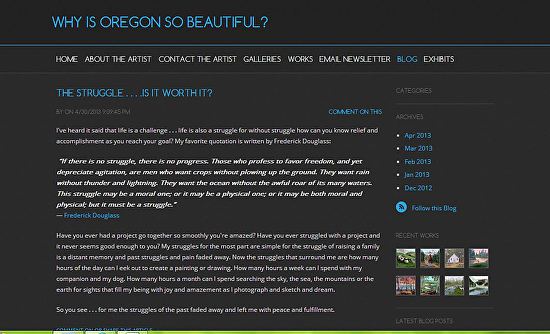 Blog http://maryhkimmel.com/blog
A couple of interesting details about Gotham that you should know:
* The color is hard coded and mimics the Dark Knight color scheme.
* Gotham is now the first template to support "fade-in" images on the works zoom pages. Here's an example to see this in action: http://lindadistel.com/workszoom/1164800
The new Gotham template - elegant, intense and quite possibly the perfect compliment for your amazing art.
[1]The Gotham template is still in beta development, so while we're pretty sure we've got all the details worked out, if anything arises, you'll want to let tech support know.