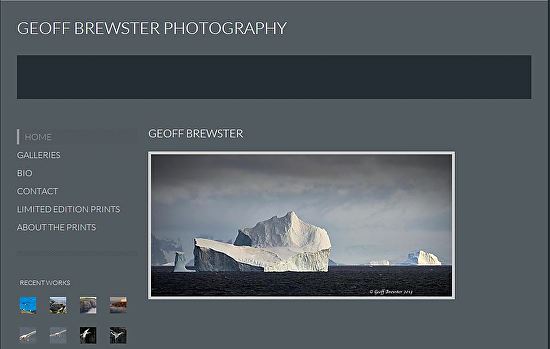 Geoff Brewster's site using the new Slate Custom template
Many of you were very excited about the design of the Slate Orange 2012 template that we released last year, but the orange color scheme just didn't suit everyone's tastes. In response to the positive feedback about the layout, our developers got to work on our latest enhanced template - Slate Custom (Beta).
Since we quietly enabled it in our control panel in December, several artists are already using this template on their sites with great success.
In case you forgot, some of the new features of our enhanced templates include:
* Up to 13 main navigation categories
* built-in support for Facebook "like" buttons
* improved design and css capabilities
* improved email newsletter signup features
* PayPal "Buy Now" system upgraded and includes a shopping cart
* unlimited miscellaneous pages with new "pages" module
* much more
Here's what Richard Abraham's new portfolio looks like with Slate Custom: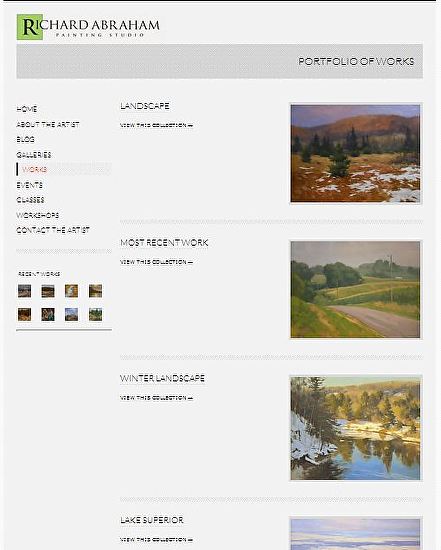 And here's a detailed view of Carol McIntyre's works page...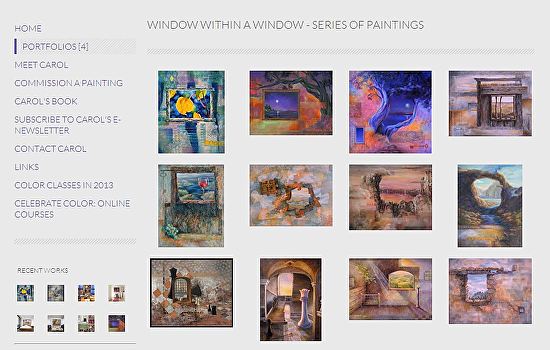 And here is the sidebar widget using Slate Custom. In case you hadn't noticed this feature, it shows your recent works, most recent blog posts, upcoming events, and has a quick sign up box for your email newsletter.

Intrigued by the new layout and want to try it for yourself? It's easy to make the switch - here's how:
Control panel home -> Site design center -> Change Your Site's Template ->Choose Slate Custom
The Slate Custom template is still in beta development, so while we're pretty sure we've got all the details worked out, if anything arises, you'll want to let tech support know.
FASO's Slate Custom template - a modern look for your FASO website.