We know that many of you enjoy connecting with your fans and followers on social media sites, such as Facebook, Twitter and Pinterest.
Plus, if a visitor to your website is a Facebook member, they might prefer to contact you on Facebook. If they're a Twitter user, maybe they prefer making contact on Twitter...you get the idea.
So, to make it easier for your collectors to find you on social media, we have released our new Social Media Profile Buttons feature.
Now, you can easily install social media icons on your website which link directly to your social media profiles so that your viewers can easily navigate to your Facebook, Twitter, Pinterest, Google+, or LinkedIn. Plus, you can do this without random and unwieldy widgets and javascript clogging up the look and operation of your site. When there's no uniformity to the buttons, your site can look bulky and unattractive. Of course, some people like their sites to look like NASCAR...
But seriously, check out how awesome Nancy Riedell's spiffy site (using our new Slate Orange Template) looks with her awesome, uniform, non-nascar social media profile buttons in the upper right: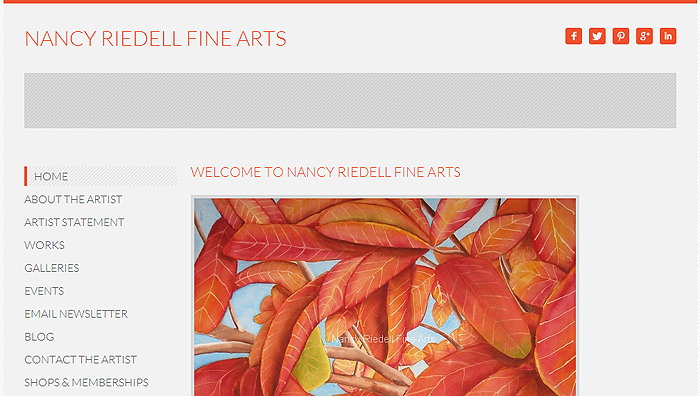 In true FASO fashion, we've made it super simple to enable the buttons.
Here's how you do it:
1. As always, we start out at control panel home and then you'll need to click on Contact the Artist.
2. Next, you'll click the link that says Social Media Contact Buttons.

3. There, you'll see the following instructions:
Enter the URLs to your various social media profiles. If you are using an enhanced template, we will add the appropriate buttons to your website.[1]
4. Enter your URLs, hit save changes, and we'll do the rest.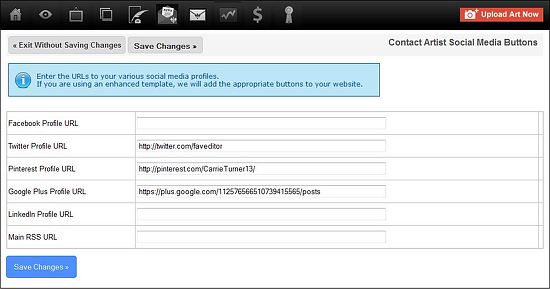 And here's how they look on your site (depending upon the site style you've chosen):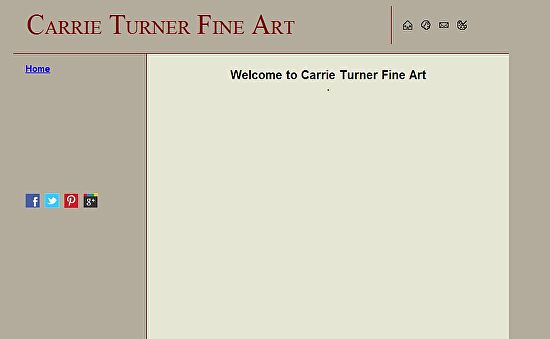 FASO's Social Media Profile Buttons - helping your collectors get closer to you and to your art.
On our older site styles, we simply made nice, classy buttons that match the default colors of each network, as pictured on Carrie's test site above. On newer styles, starting with the slate orange (like Nancy Riedell's picture at the top), our designers are incorporating the buttons into the design and harmonizing the colors of the buttons to the color scheme of the design, which is a very "2012" thing to do.
We hope you enjoy our new Social Media Profiles feature and, remember, Sharing Art Enriches Life!
Sincerely,
Clint Watson
FASO Founder, Software Craftsman, Art Fanatic
Footnotes:
[1]Read this if you need a refresher on how to change your site style.