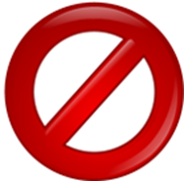 Let's be honest. We all hate spam - no big surprise there. It's annoying at best and dangerous at its worst.
In the interest of reassuring you that we're hard at work on this problem, we thought we'd take this opportunity to share with you some of the ways we protect your blog from spam.
1. We use http://akismet.com/ (just like WordPress) to check if it's spam.
2. We check against our own internal spam checks processed by hosting thousands of art sites.
3. If a spam check comes up positive, we force the user to enter a CAPTCHA but only at that point as CAPTCHAs are no fun.
The great news is all FASO customers have this - no configuration and no installation of plugins required!
While no system is perfect, we did want to let you know that we're doing all we can to lessen the time you spend dealing with this irritation so you can get back in the studio - where you belong.