We're preparing to submit our FASO iPhone app to Apple to begin their approval process and hopefully get it into the app store by mid-May. Here are a few screenshots of the app, so you can see what we've been working on! The app will be free for all FASO users. The initial version will only work for people who already signed up for a FASO account on the web. These screenshots were all uploaded from my iPod touch using the FASO app.
Obviously when you log in it will be your face and name on the home screen, not my scruffy mug :-)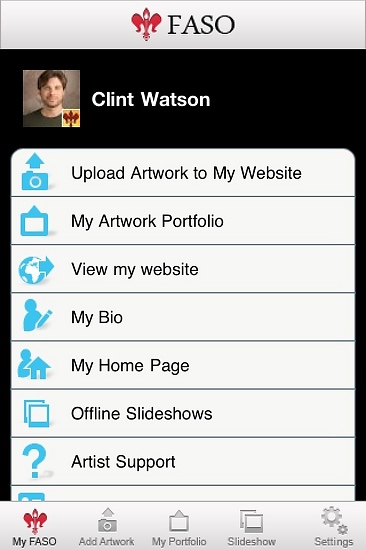 iPhone App Home Screen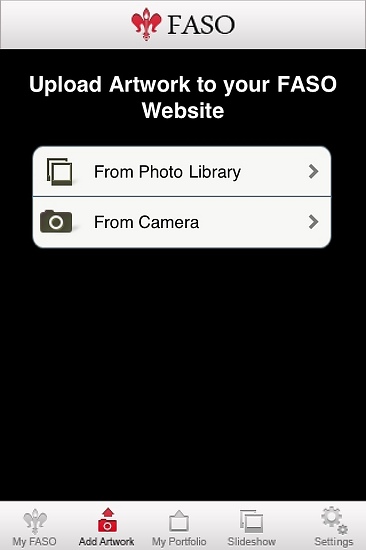 Upload Art from photos or camera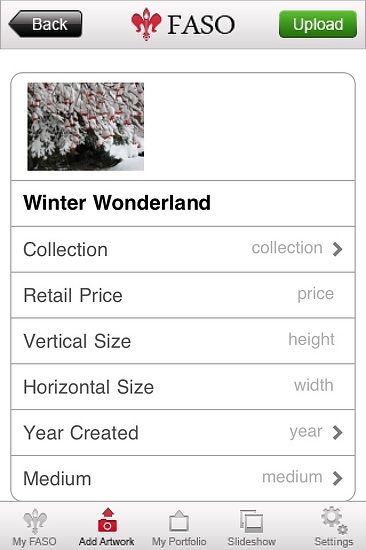 Add/edit artwork details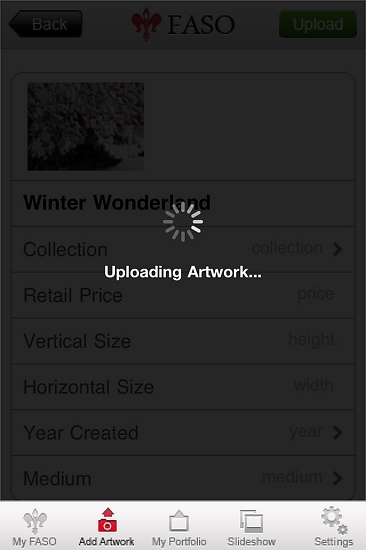 Upload Art spinner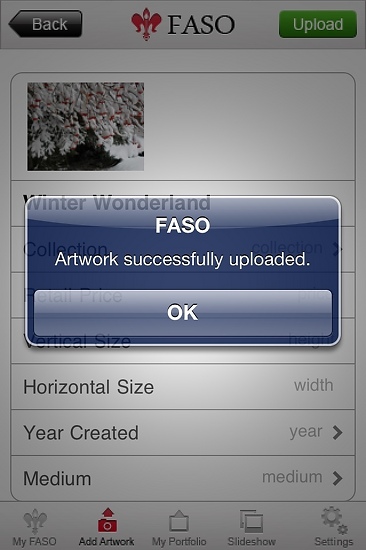 Upload Art Confirmation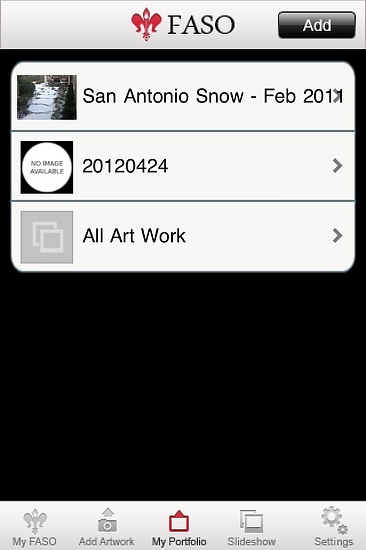 Collections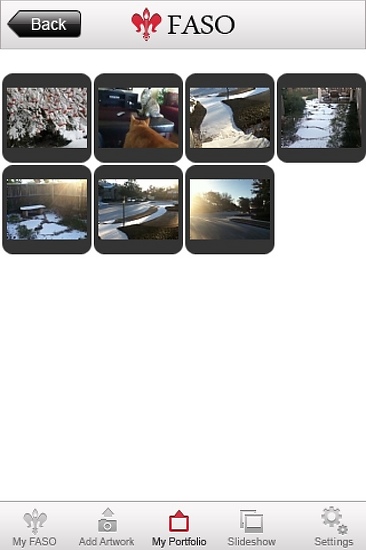 Portfolio View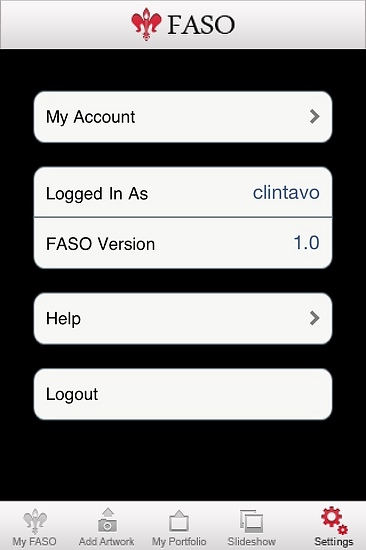 Account and app info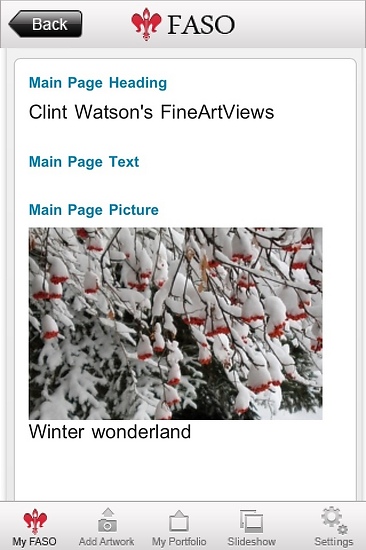 Edit your website's home page
3 Responses to iPhone App Screenshots
Kate Landishaw
via faso.com
66 months ago

I sure wish this app were available for iPad!! I saw an article by another FASO member that suggested it is, but I couldn't find it i iTunes . . . sigh . . .