We've been hard at work on several new ideas here at FASO.
While the fruit of our labors is not yet ripe, thought I'd share a little hint as to one of the upcoming releases: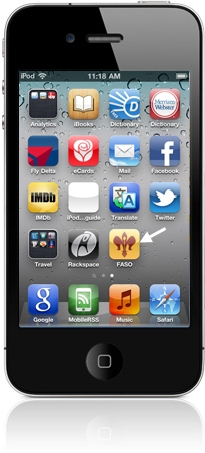 9 Responses to A Teaser About our Evil Plans
Clint Watson
via faso.com
91 months ago

Pat - I wouldn't buy an iphone or an ipod just to run our app - it's not going to do anything the regular web app doesn't do - it will just make managing certain aspects of the site possible from a mobile device.

On a personal note though - I bought an ipod touch 32G for testing the app and it was money well spent. It was not expensive and is essentially just like an iphone without the phone (you can even turn it into a phone with the right apps while on wifi) and best of all - no monthly bill to att. It's a good deal if you want a good mobile device.