A few weeks ago, we mentioned that our new image uploader was available to all FASO members to enable in the Labs section of the FASO control panel.
We've now started rolling out the new uploader Beta to ALL FASO Members. It will take several weeks to roll out to everybody (but if you don't have it yet and want it, you can still enable it from Labs).
You'll know if it's been rolled out to your account if you see the following link in your "My Portfolio" section of your control panel: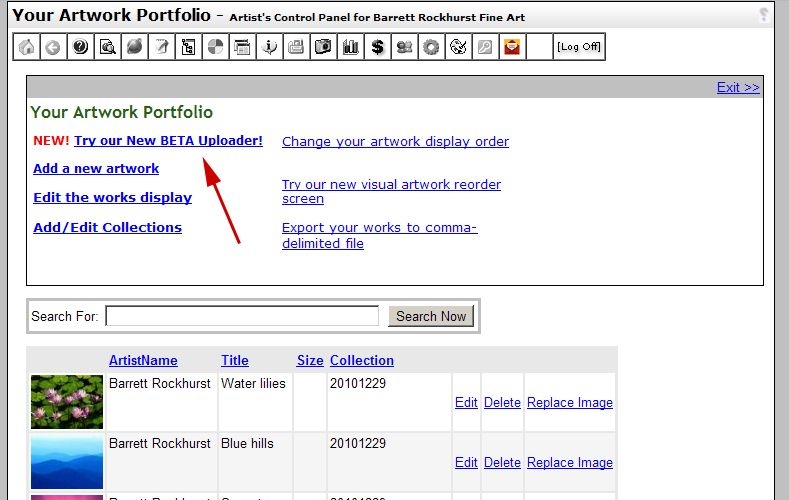 We highly recommend using the new uploader. For an overview of why it's better, read this post.
Have Fun!
Sincerely,
Clint Watson
Software Craftsman and Art Fanatic