Recently, we teased you with some screenshots of our upcoming multiple image uploader.
Now we're actually releasing a tiny piece of it that you can start using now.
Introducing Drag and Drop Visual Image Reordering: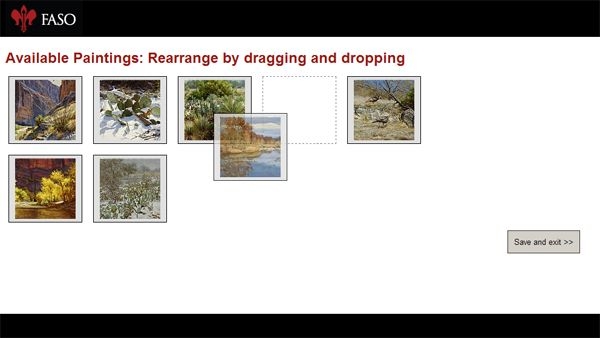 If you have your portfolio display options set to "display sequence number" which is a fancy term for "custom" - you can use this new drag and drop screen to reorder your entire artwork portfolio or a single collection.
Just look for the "new" links next to the old re-ordering links. We'll keep the old ones there for a while until we're sure the new ones work for everybody.
We're still working privately on the rest of the new image uploading system, stay tuned!
Clint