Ever wish you could upload multiple images to your FASO account all at once? Or wish you could title, price and re-arrange them right when you upload? In the next several weeks you'll be able to. Here are a few screen shots to "tide you over."
We're testing this in private beta right now. We hope to launch a public beta (so all FASO members can try it) right after Christmas.
Screen shot: Upload multiple images all at once: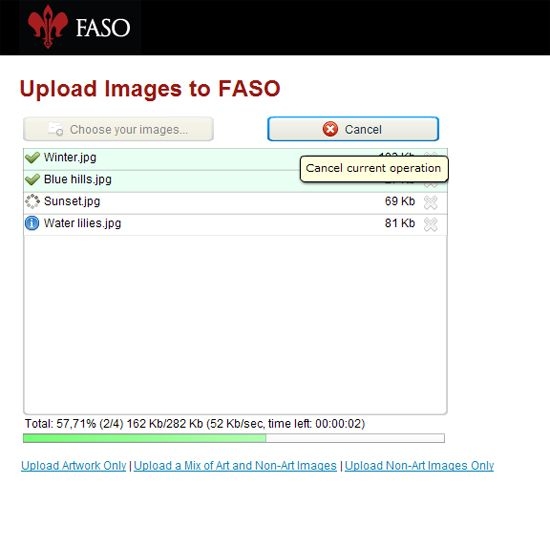 Enter all your artwork details on one easy screen. You can even assign them all to an artwork collection! In this case "New Test Collection":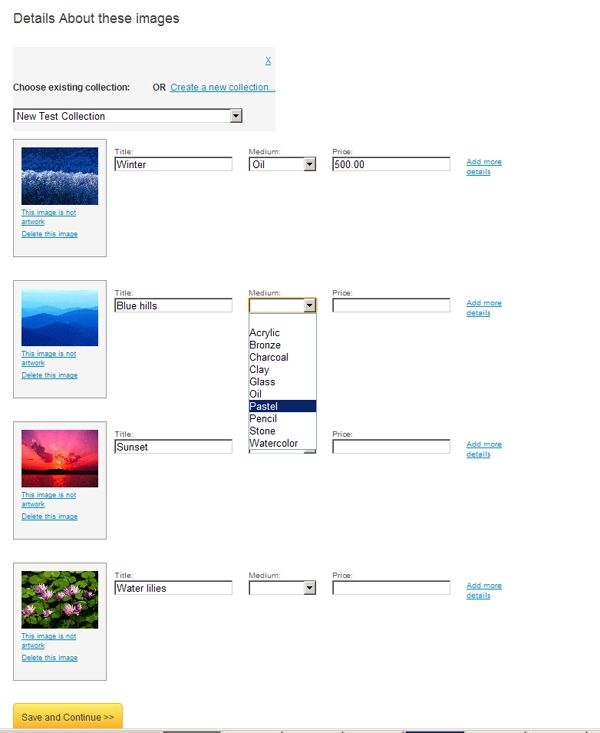 Want to rearrange the images into a different order? No problem, just drag and drop them. If they were added to an existing collection you'll be able to re-arrange the entire collection if you so desire:

Once you're done uploading, you'll be dropped into your portfolio where you can see your newly uploaded artworks!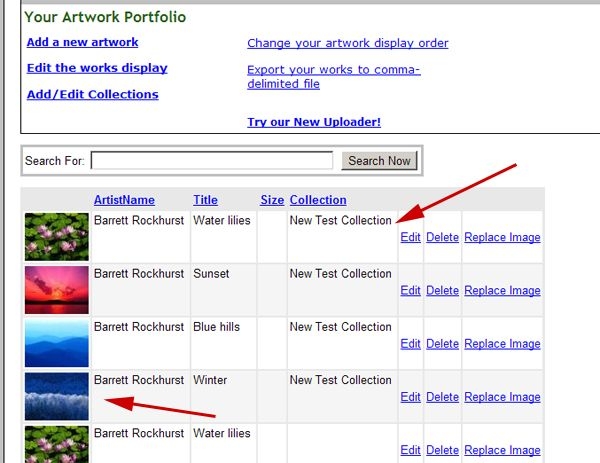 8 Responses to FASO Launches New Image Uploader in Private Beta
Clint Watson
via fineartstudioonline.com
93 months ago

Thanks Elizabeth - it is very possible there are still glitches, that's why we're trying to release it slowly. HOwever rearranging the artwork should work fine, that's one of the most-tested features so far. When I log in to your control panel and look at the order of your still life collection compared to your "paintings1" on your site (which corresponds to your still life collection) they do appear in the same order.

I'm wondering if we might need to clarify something on our side, the artwork re-arrager in the uploader is not exactly a page designer, it is simply to set the ORDER of the paintings as they will appear on the site. Since our rearranger shows 4-across and your chosen site design displays 3-across the two pages do look different but the order of the paintings is the same.

Is that what you mean when you say that nothing changed? Or did you understand that? Your feedback would be really helpful, because we may need to clarify more on our side.

THanks a lot!