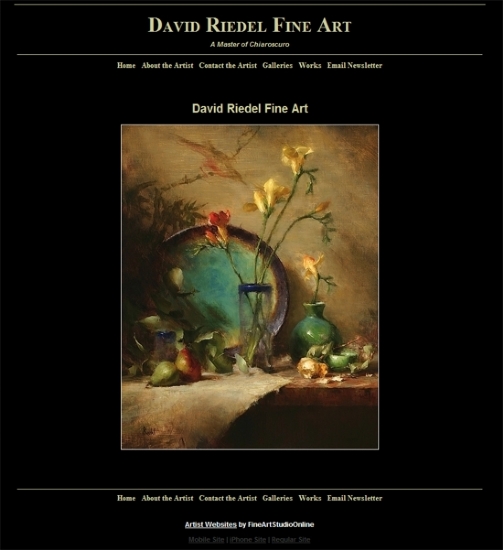 David Riedel's website shown in the Enhanced Classic and Clean Style
Today we are pleased to announce the launch of another enhanced template!
It's a rework of our popular "Classic and Clean" template. This has always been one of our favorite templates because..well....it's both "classic" and "clean" lets your artwork shine.
David Riedel is already using the Enhanced Classic and Clean template. Click here to see it in action.
In case you forgot, some of the new features of our enhanced templates include:
* Up to 13 main navigation categories
* built-in support for Facebook "like" buttons
* improved design and css capabilities
* improved email newsletter signup features
* support integrated mobile websites (beta)
* unlimited miscellaneous pages with new "pages" module
* much more
Here's what the works portfolio looks like on the classic and clean template: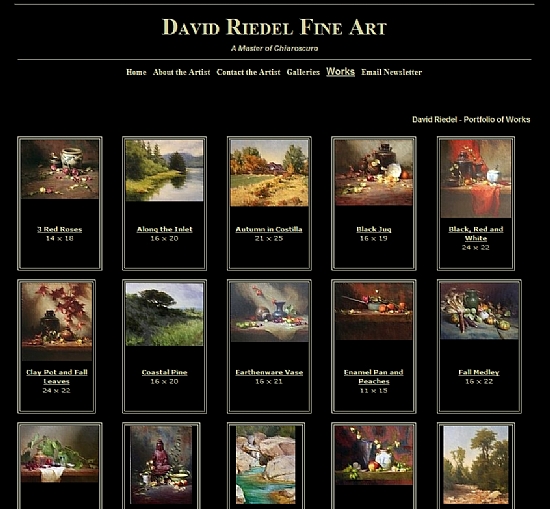 And here's what an individual artwork detail page looks like: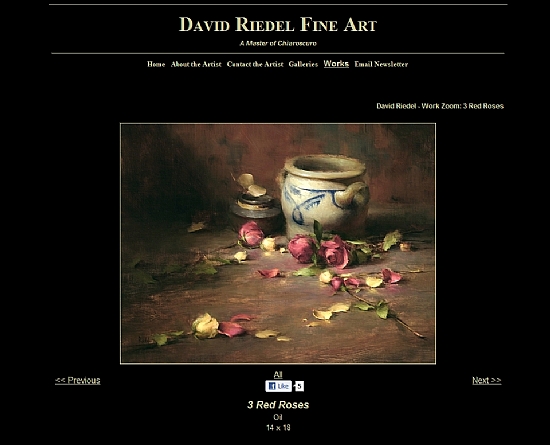 Remember that the enhanced templates support the Facebook "Like" button right out of the box. Here's a zoomed view of the like button: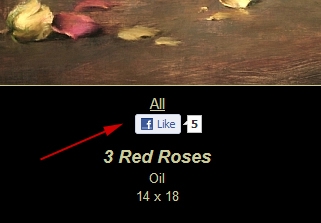 The enhanced templates have a much-improved email newsletter signup screen: The new screen has room for a personal message from you, the artist and a link to a newsletter archives page. The new form also, optionally, asks the visitor for their first and last name: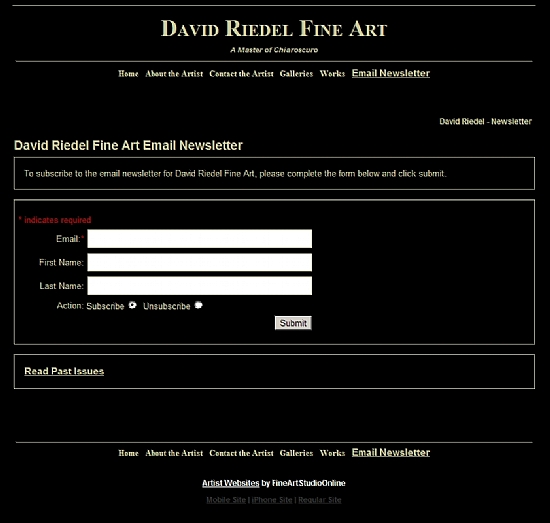 Socializer: And, of course, this new email newsletter setup includes the Socialized Subscriber information that we recently launched. The socializer pulls data about your email newsletter subscribers from FASO, Gravatar, Facebook and Twitter, which allows you to know much more detailed information about your fans. This information also allows you to easily find and connect with your fans on the social networks they frequent: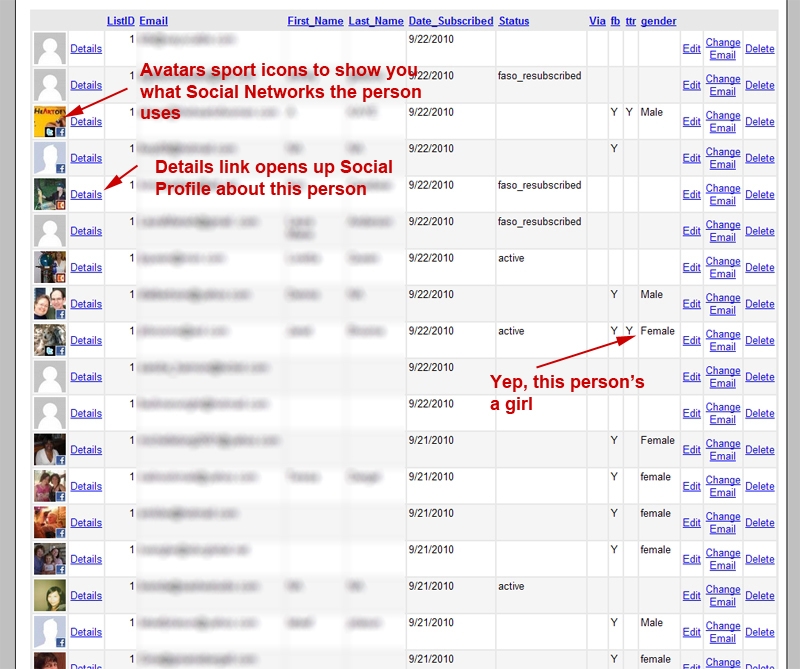 If you're already FASO customer and want to to take advantage of the new features, login to your control panel, click "edit style" and select "ENHANCED Classic and Clean" You can always switch it back to your old style if something doesn't work the way you want it to. That's one of the beautiful things about our template system - you can change the entire style and color scheme of your site with just a couple of clicks!
If you're not a FASO customer and want to give us a try. Come on over to http://faso.com and use our software free for 60 days!
Sincerely,
Clint Watson
Software Craftsman and Art Fanatic
PS - Stay tuned....more coming soon.