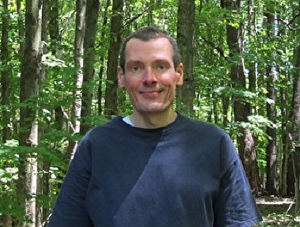 On Saturday, May 14, 2016 we, at FASO, learned some very sad news. Our colleague and friend, Doug Okulewicz, had passed away due to natural causes.
It came as a complete surprise and rocked our team to it's core. We had enjoyed working with Doug since 2007.
Doug was a man of great faith and he loved the Lord with all his heart.
All of us on the FASO Team remember fondly our talks with Doug. He was a constant source of support, joy and encouragement to each of us. He often shared his faith and invested time talking about God, when the subject came up, and he did so naturally and joyfully, never in a "preachy" way. He was passionate about his missionary work. We were all in awe of the depth of his belief. He was always there for his friends, and he was truly a friend to each of us. He always was ready with encouragement, to provide a push when needed, to utter a comforting word, or to simply tell a hilarious joke to make the day brighter.
It's not customary, during the course of our work, to talk much about faith, God and related matters. But we mention Doug's faith here, because we remember the remarkable depth of Doug's walk with the Lord. We know and wanted you to know as well that he was not afraid to pass on to the next life.
So, we don't mourn for him, but we mourn for our own loss of a friend, coworker and all around good man. We mourn for the pain his family feels at their tremendous loss. And we also mourn for a soul that was taken too soon. Doug reveled in life and in enjoying God's beauty in His creation of this world. He viewed each day as a remarkable gift. And indeed each day IS a remarkable gift! He loved trail running, skiing, wildlife, photography and painting....and viewed all of those as a way to commune with God, a way to honor God and, through art, a way to share God's beauty with others.
This was a man who drank in life, and, as we said, dammit, he was too young to go home just yet. We mourn, because a man like that, who so completely enjoys each day as a gift, should have the chance to enjoy a lot more days!
But, for reasons we can't comprehend, the Lord did call him home. And so he's gone. And we miss him. And we know that any of you, our customers, who interacted with Doug will miss him as well. His remarkable gift for encouragement and support extended to the help and inspirational communications that he enjoyed providing to many of our customers over the years.
We ask you to "join us" in praying, sending good thoughts, or thinking about Doug's family. Whatever you believe and however you wish to connect with the higher power is fine. Also, please consider having a moment of quiet reflection to remember Doug.
If you'd like to honor his memory in a small way and learn a bit more about the man we lost, you can read, in his own words, the interview we did with him that was posted to our blog a couple of years ago. You can find that at the following link: http://faso.com/blog/61200 .
If you had interaction with Doug, we would be extremely grateful if you might say a few words in the comments section about how Doug helped you, inspired you, supported you, or just made your day better.
Thank you and God bless you all.
Sincerely,
The FASO Team
4 Responses to In Memory of Doug Okulewicz (1963 - 2016)
Cheryl Lally


via faso.com
29 months ago

I grew up across the street from Doug and we were the same age so had a lot of classes together at good, old Cheektowaga Central. Although the last time I saw Doug was probably in the 90's, I still can recall his wide, bright smile and his quick wit. Even back in the 70s in high school, he was an accomplished artist. He always had drawings on his notebooks of squirrels, fox, and other wildlife and they were amazingly detailed.

It was shocking to hear that he has passed from this earth. After reading his bio, I'm glad that his devotion to our Lord directed the way he lived each day. I wish that I would have known him better as an adult. This world could use a few more people like Doug.

Thank you for remembering Doug with this page.